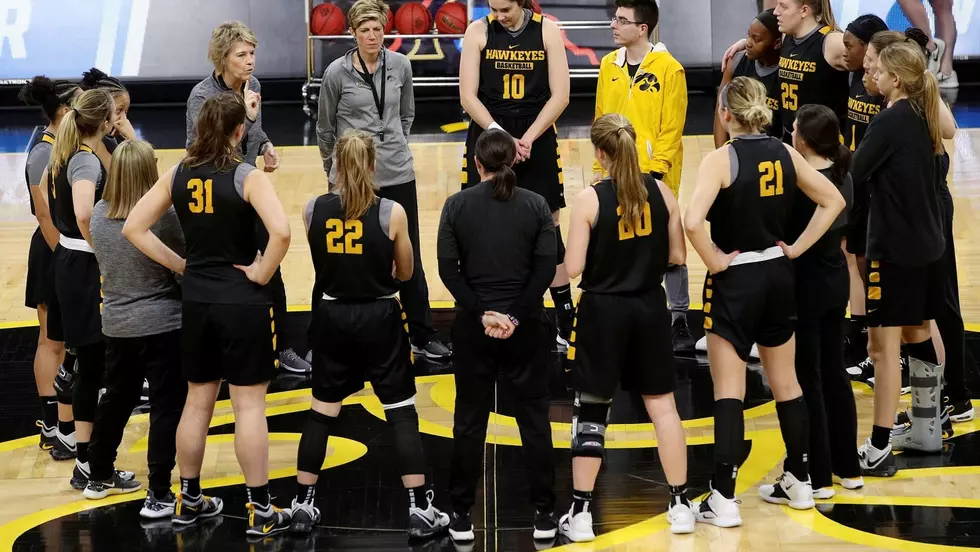 Iowa Women to Play Nation's #10 Team in Sweet 16
Stephen Mally/Hawkeyesports.com
The stakes just keep getting higher for the Iowa women's basketball team, now in the Sweet 16 of the NCAA Basketball Tournament for the seventh time in the program's history.
After beating Missouri Sunday afternoon in Carver-Hawkeye Arena, the Iowa women have been in wait-and-see mode for their next opponent. Thanks to North Carolina State's 72-57 victory over Kentucky Monday night, Iowa now knows who they'll play this weekend.
The #3 seed North Carolina State Wolfpack is 28-5 on the season and ranked 10th in the nation in both the AP and Coaches Poll. Their only losses since mid-February have come to #3 Notre Dame (once) and #5 Louisville (twice).
The Iowa women, the #2 seed in the Greensboro region and ranked 8th in both polls, have won 12 of their last 13. The only blemish in that stretch was a 75-73 loss at Indiana on February 21. Iowa beat Indiana by nine last week in the quarterfinals of the Big Ten Tournament.
Saturday's Sweet 16 game will be televised by ESPN, and will tip-off at 10:30 a.m., Iowa time. A win this weekend, and Iowa would make the Elite 8 for the fourth time ever. The program has made the Final Four only once. In 1993.