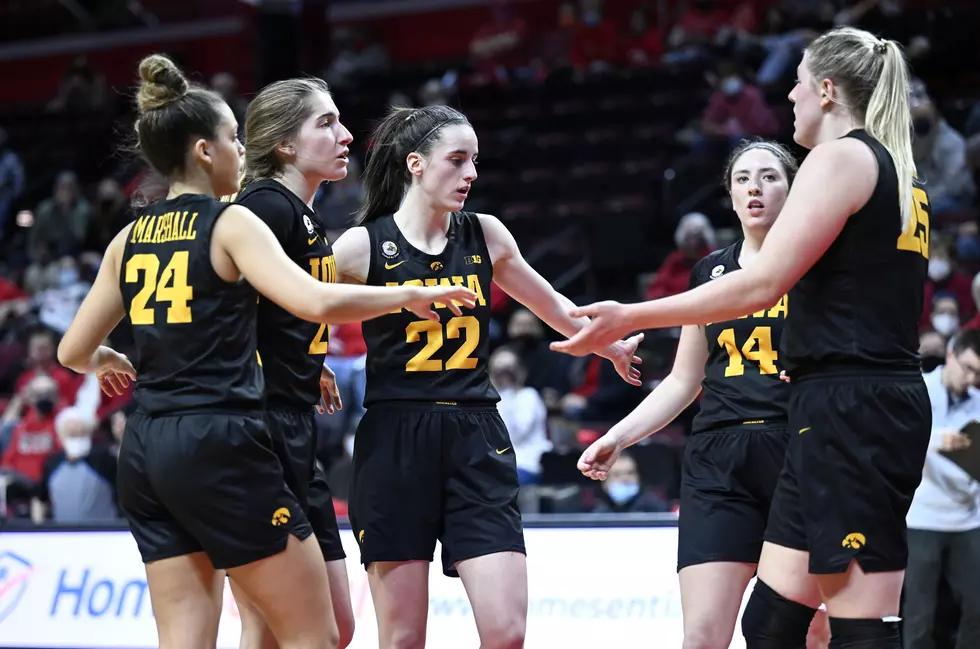 Iowa Women May Be Without a Key Starter For Huge Game Tonight
Getty Images
The Iowa women's basketball team has a big game tonight, with an opportunity to knock off an undefeated top-5 opponent on national television. The Hawkeyes need everyone in this one, but will one of the team's top players be healthy enough to play?
The Hawks have had a nice break after an overtime battle in East Lansing, Michigan last Wednesday night. The game featured 18 lead changes and 11 ties before Iowa prevailed over Michigan State by a final score of 84-81. Unfortunately for Iowa, the game included a key player getting injured.
Iowa senior forward McKenna Warnock was injured in the opening minute of the 3rd quarter of the game against the Spartans. Warnock collided with a Michigan State player attempting to set a screen. The Spartans player was called for an offensive foul after Warnock fell to the floor. She injured her ribs and didn't return.
Warnock, #14 below, is a 6'1" senior who averages 11.9 points and 5.9 rebounds per game. She's shooting 44 percent from 3-point range.
Iowa coach Lisa Bluder calls Warnock day-to-day. Even if she can play for the Hawkeyes tonight, she likely won't be at full strength. Who will Iowa ask to help fill the void? It will likely be first-year player Hannah Stuelke.
Stuelke, from Cedar Rapids, has played just under 100 minutes in Big Ten play this season. In those games, she's averaging 9 points and 5.4 rebounds. Stuelke (#45) has averaged only 12.5 minutes in Big Ten games. Expect to see more of her tonight.
Iowa is in Columbus, Ohio to take on 2nd-ranked Ohio State this evening. The Buckeyes are 19-0 and have four players who average at least 12.2 points per game.
The 10th-ranked Hawkeyes are 15-4. Iowa's leading scorer is junior guard Caitlin Clark (#22), who averages 26.7 points per game. Senior center Monika Czinano averages 17.9.
Tonight's Iowa-Ohio State women's game will be televised by ESPN 2. Tip-off is 6 p.m. Iowa time.
The Restaurants & Stores Iowans Want to Come to the Corridor
If you could bring any chain restaurant or store to the area, which would it be? Here are some of the most popular responses from Iowans!
The Top 10 Highest-Rated Restaurants in Iowa City
Using the popular site
Yelp
, we took a look at the top ten highest-rated restaurants in Iowa City. Here are the results!