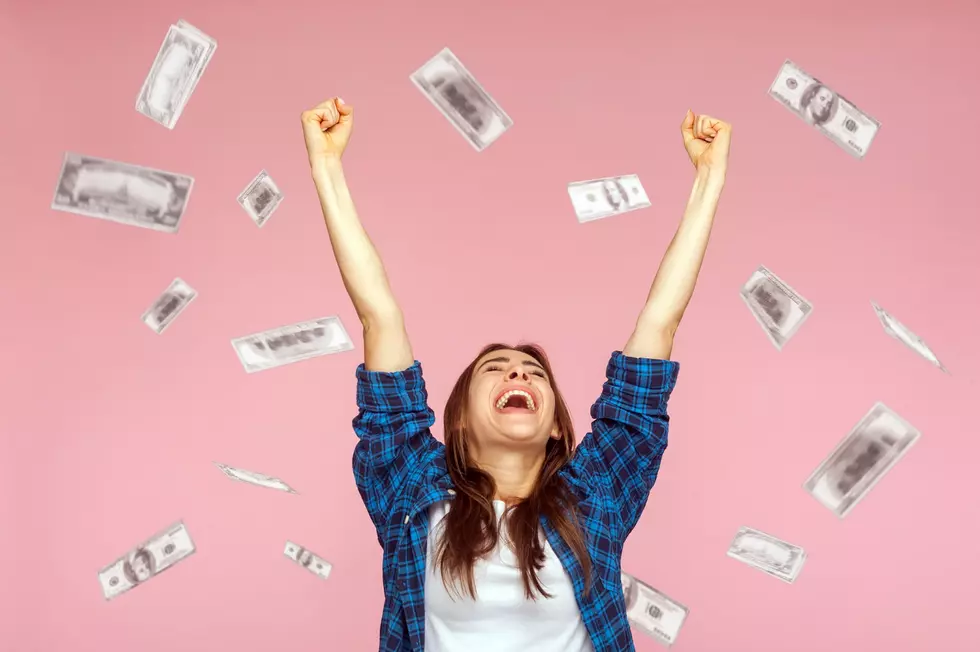 Iowa Woman Celebrates 21st Birthday, Wins BIG with First Lottery Ticket
Getty Images/iStockphoto
There are great birthday gifts, and then there's this.
Destiny Lawson of Pella, in Marion County in central Iowa, turned 21 last week. A couple of days afterward she decided now that she could actually purchase a lottery ticket for the first time (you must be 21 in Iowa), she'd do just that.
Lawson is an assistant manager at the Casey's store on Washington Street in Pella.  She decided on a whim to buy a scratch ticket before starting a shift at work. Lawson didn't dip her toe into the lottery water, though. She went all in with her first ticket, buying a $20 scratch ticket for the $250,000 Extreme Cash game.
It was definitely the right call for Lawson. She won the 14th of 16 available top prizes of $250,000. You talk about beginner's luck!
Lawson says she's told less than a dozen people about her windfall and no one believes her. That's not too surprising, especially considering when she scratched off the ticket, Lawson didn't think she'd won anything either. Then she scanned it with the Iowa Lottery app. Lawson recalls, "... it said that I had won $250,000 and I thought the app was lying to me. So I checked it on the lottery (self-checker) at Casey's, and sure enough, it was not lying to me."
When she turned in the winning ticket at the Iowa Lottery headquarters in Clive last week, Lawson still couldn't believe it. She told Iowa Lottery officials, "I'm amazed right now, like in shock. It definitely hasn't sunk in yet. I still think I'm dreaming right now."
It's no dream, Destiny Lawson. Perhaps the picture below will help. If not, the real check most certainly will.
Lawson plans to purchase a new car with her winnings and also will be going on a European vacation. She's also going to give some cash to her brother.
The Restaurants & Stores Iowans Want to Come to the Corridor
If you could bring any chain restaurant or store to the area, which would it be? Here are some of the most popular responses from Iowans!
10 Cozy Cabins & Cottages to Stay At This Winter in Iowa
Looking for a little "staycation" this winter in Iowa? There are lots of cozy cabins and cottages on Airbnb that you can stay at! Here are 10 of our favorites: