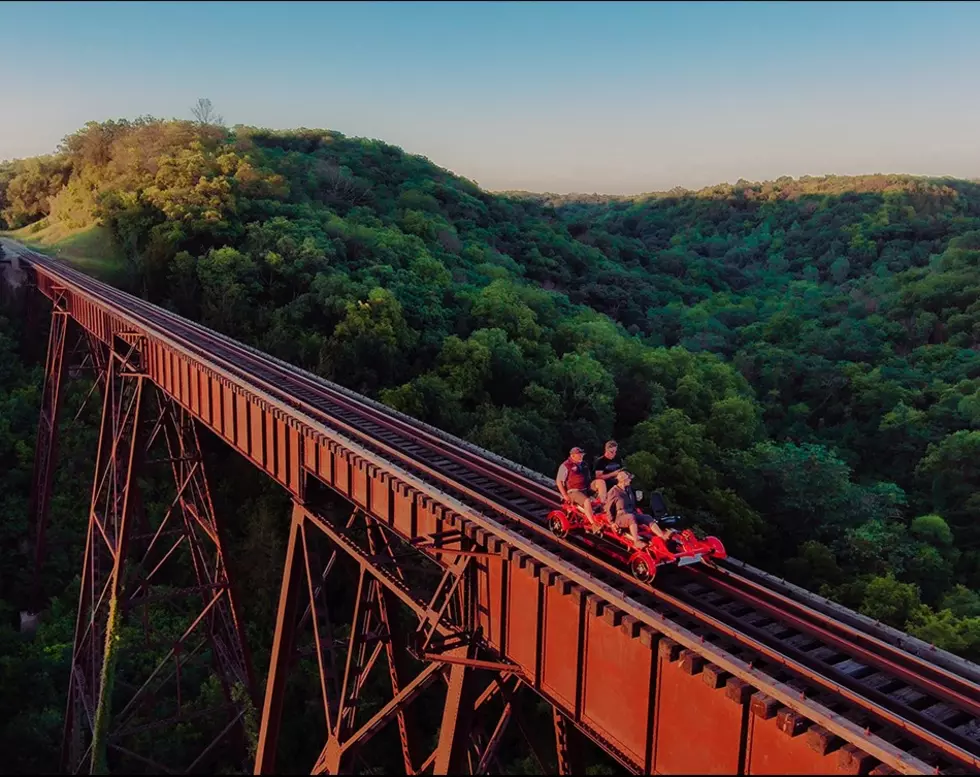 Iowa To Become First Midwest State for Unique Railbike Experience
Rail Explorers, Facebook
The Hawkeye state is about to become the first midwest state to launch a unique and safe way to experience the scenery of Iowa. According to KCRG, Boone will be the home to Rail Explorers, a hands-free bicycling experience designed for "thrill-seekers" and "nature enthusiasts". Their website provides the following description of the experience:
A rail explorer is a pedal-powered vehicle that rides on railroad tracks. They have 4 steel wheels, hydraulic disc brakes, and pedals for each seat, and are comfortable, fun, and easy to ride. Although the rail explorers require pedaling, the magic of steel wheels on steel rails makes the experience very different from riding a regular bicycle. There is no need to carefully watch the road ahead, there is no need to steer and riding is hands-free - making it easy to take photographs and videos as you roll along.
The motorless, all-pedal rail bikes will include quad bikes for up to four people, or tandem railbikes with two seats. In case you're wondering, the rides will take place on railroads with no active train activity.  Cameras are encouraged and dogs are welcome, but you are strictly responsible for their safety and control.
According to KCCI, tours will run Thursday-Monday at $40.  The experience will be open to all ages and is set to launch in Boone on July 21, 2022. It is also expected to create about 35 jobs. For more information on this unique experience and to make your reservation, click here.
All Aboard! Train Depot Airbnb in Washington, Iowa
This Mini-Castle is the Best Reviewed Airbnb in Iowa
Don't be fooled by the word mini, this spacious home earned the best review for an Iowa home on Airbnb.Check it out!