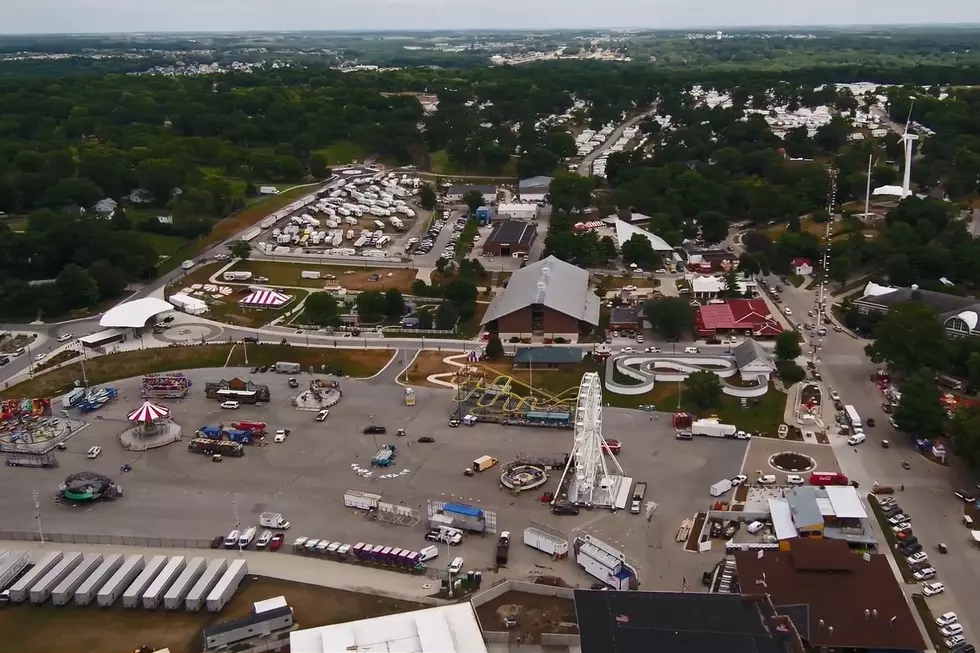 Iowa State Fair Concertgoers Will See Big Changes
Des Moines Register
The 2018 Iowa State Fair begins today in Des Moines and over the course of the next 11 days, some huge names will be playing on the fair's all-new stage. Concertgoers will love what they see on the stage but that's just the beginning.
It was last November that the old (it really needed replacing) stage was demolished to make room for a brand new stage that's 60-feet deep and 80-feet wide... that's 20-feet wider than the old stage. Touring artists not only want, they demand, large stages for their state-of-the-art concert presentations. The Iowa State Fair also believes the new stage will play a key role in getting the biggest performers to come to Des Moines each August. The stage has to be built each year, for now, but a permanent stage is likely to be constructed in the next few years. Each side of the stage will also have two huge new screens, making the concert experience even better for those furthest from the action.
There is one thing that people sitting in the grandstand probably won't like. The new stage is almost 180 feet from the grandstand, some 75 feet more than in year's past. That extra space is being used for a pit section, next to the stage, as well as raised seating in front of the grandstand that allows for those concertgoers to see over the pit. All these changes result in the capacity of the grandstand at the state fair to leap nearly 4,000 people, to about 14,500. The area in front of the grandstand, or the plaza, more than triples to about 4,000.
Here's a look at the way seating is set up for the Thomas Rhett show. Most of the 11 concerts at this year's fair follow similar seating:
A bigger stage and more seats also mean the possibility for bigger budgets for fair entertainment, which obviously also means bigger acts. The 2018 shows are pretty impressive... what will 2019 bring?
Thursday, August 9: Casting Crowns with special guest Matthew West
Friday, August 10: Reba McEntire with special guest Chase Bryant
Saturday, August 11: Daughtry with special guest Ben Rector
Sunday, August 12: Old Dominion with special guest High Valley
Monday, August 13: Papa Roach and Chevelle with Bad Authority
Tuesday, August 14: Jim Gaffigan 'The Fixer Upper,' with special guest Ted Alexandro
Wednesday, August 15: Thomas Rhett with special guest Danielle Bradbery
Thursday, August 16: Earth, Wind & Fire with special guest Sinbad
Friday, August 17: Sugarland with special guests Frankie Ballard and Lindsay Ell
Saturday, August 18: Peter Cetera with special guest Blood, Sweat & Tears
Sunday, August 19: Florida Georgia Line with special guest Jillian Jacqueline