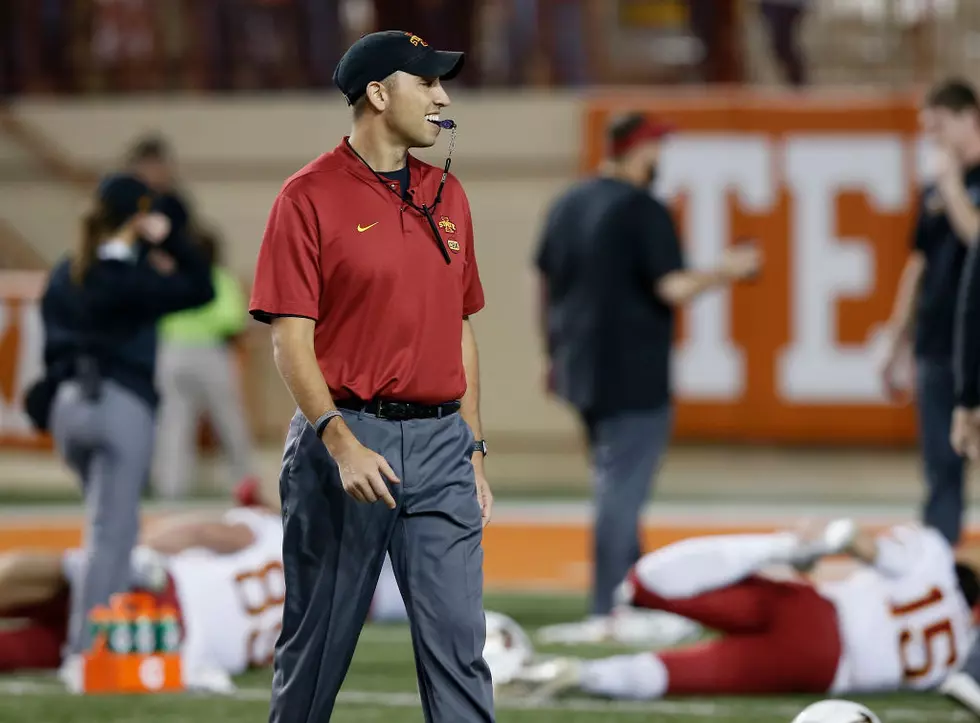 Iowa State Coaches Take Big Pay Cuts Due to Covid-19
Tim Warner, Getty Images
The Associated Press reports Iowa State coaches and other athletic department staff members will take pay cuts for one year to help offset the devastating economic impact caused by the Covid-19 health crisis.
The AP said "Athletic director Jaime Pollard wrote on the Cyclones' website that his department faces a $5 million shortfall this year because of the cancellation of the NCAA and Big 12 men's basketball tournaments".
It is hard to imagine a bigger crisis that could cause so many people to sacrifice so much in such a short amount of time. Just three weeks ago, these schools were preparing for the collegiate post-season of March Madness and other Invitational tournaments. Today, it's an entirely new ball game.
According to the AP the payroll cut will save more than $3 million dollars and adds there also will be a temporary suspension of bonuses for coaches totaling another $1 million.
Enter your number to get our free mobile app