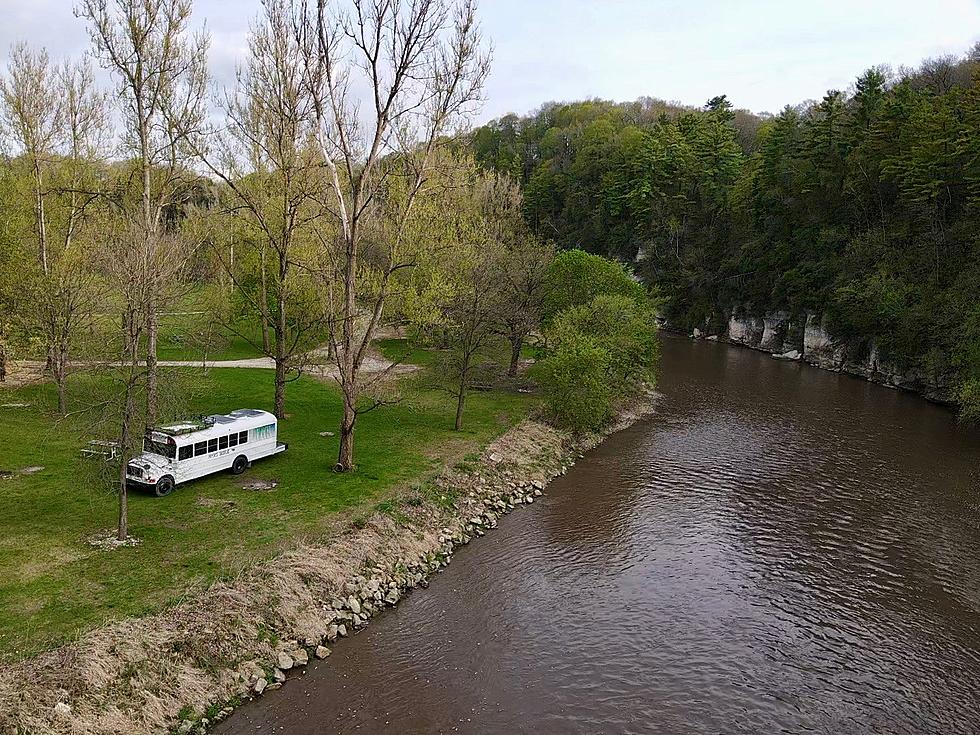 Iowa School Bus Airbnb Features Amazing Scenery [PHOTOS]
Airbnb
Kids all over Iowa are getting set to get back on a school bus and head back to school. I remember riding one for years, and not once did I ever think, you know...I'd love to spend the night on one of these! But the school bus we're going to talk about is no ordinary bus. Piper's Skoolie is a white school bus that has been renovated and turned into an Airbnb spot in Northeast Iowa. You can stay along the banks of the Upper Iowa River, and the view is one you'll never forget!
According to Airbnb, the renovated 2000 Skoolie sits along the banks of the Upper Iowa River. The bus will sleep four as it has both a bed and a pull out sofa. It also has a mini split air conditioner in case you visit when the weather is hot. The bus features water using a reverse osmosis water system, and has a compost toilet. If you want more, how should we say, modern facilities, a campground is located close. Plus, you have access to kayak and boat rentals and easy beach access.
Iowa School Bus Airbnb Features Amazing Scenery [PHOTOS]
This fully renovated Skoolie sits along the banks of the Upper Iowa River.
This looks like such a fun getaway for a couple or even a small family. The bluffs along the Upper Iowa River are amazing. I can't imagine how gorgeous it would be during the fall when the trees change color. If you want to book Piper's Skoolie on Airbnb it goes for $150 a night with a two night minimum. I checked available dates and there are still plenty of openings for September and October.
If you want a unique fall getaway to one of the most beautiful places in Iowa, just hop on the bus!
Photos That Show the Beauty of Iowa
A Look Inside Iowa City's New Hotel Across from Kinnick Stadium