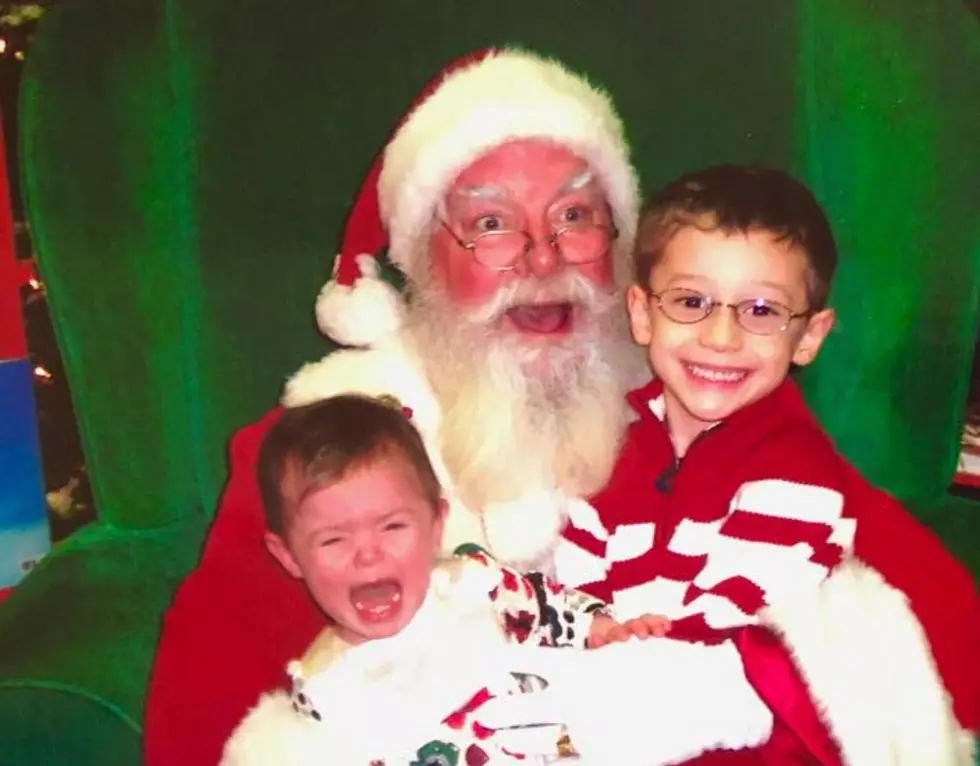 Iowa Kids That Didn't Enjoy Meeting Santa [GALLERY]
Brain
Some kids love sitting on Santa's lap, but others? Not so much!
Leave it to Ellen to start a fun new social media trend! Earlier this month, the official Facebook page for Ellen DeGeneres posted this photo:
The caption reads:
"It's that time of year! Got a photo like this? I wanna see it. #EllenRateMySantaPhoto"
The post has over 70,000 comments, with TONS of parents sharing hilarious photos of their kids getting freaked out by Santa. I remember my brother and I always being excited to see Santa when we were young, but judging from these photos, I seem to be in the minority!
In honor of Ellen's post, we asked to see some of your hilarious photos of your children with Santa! Here are some of our favorites:
Iowa Kids That Don't Like Santa
Do you have a hilarious photo of your child meeting Santa? We would love to see it! Post it in the comments below!