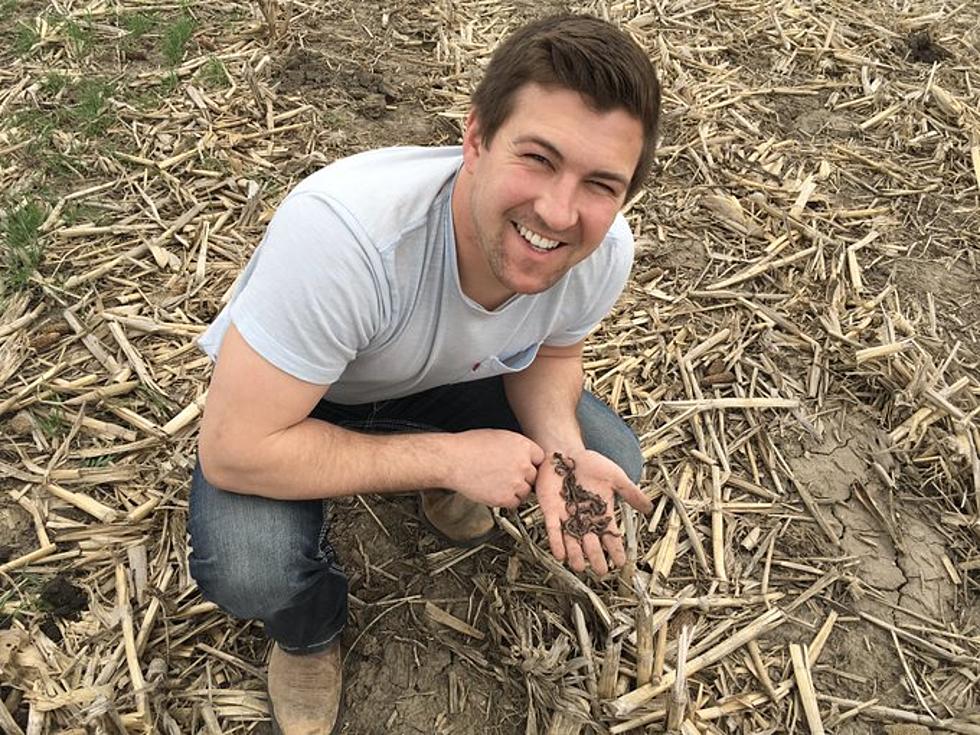 Iowa Farmer Named to Forbes 30 Under 30 List for 2022
via Twitter
Forbes has just released their annual 30 Under 30 list for 2022. The list is full of groundbreaking artists, athletes, scientists, and others under the age of 30, who are having a huge impact on society and the American culture as a whole. You might not expect to see an Iowa farmer featured on that list, but this year, you will!
The list of categories that Forbes honors are extensive. They include music, marketing, retail, science, consumer technology, Hollywood and entertainment, games, venture capital, healthcare, media, art and style, manufacturing, social impact, social media, enterprise technology, sports, education, energy, food and drink, and finance. So where does an Iowa farmer fit into all of this? Meet Mitchell Hora from Brighton, Iowa. According to his Forbes profile, Hora is a seventh-generation Iowa farmer who founded the company Continuum Ag in 2015. The goal of the company is to help farmers quantify and improve soil health.
Hora's company launched a product in 2020 called TopSoil. The tool helps farmers gain insight and profit from environmental outcomes, according to Forbes. Since the product was launched, Contiumum Ag sees its products being used in 36 states and 14 different countries and boasts one of the largest private soil health databases. Hora is featured in the magazine's Social Impact category.
When Hora isn't being honored by famed magazines, he continues his no-till farming approach and is also a soil health consultant. You might want to remember his name, too. Other famous members of previous 30 Under 30 lists include LeBron James, Miley Cyrus, and the CEOs of companies like Spotify, Bumble, and Robinhood.
Congratulations Mitchell Hora for doing great things right here in Iowa!
You Know You're From the Midwest When...
We asked listeners to complete the sentence: "You know you're from the Midwest when..." and we got some very accurate responses! Here's a look at some of our favorites.
Highest Paying Jobs in Iowa in 2021
These are the Top 20 highest-paying jobs in the state.