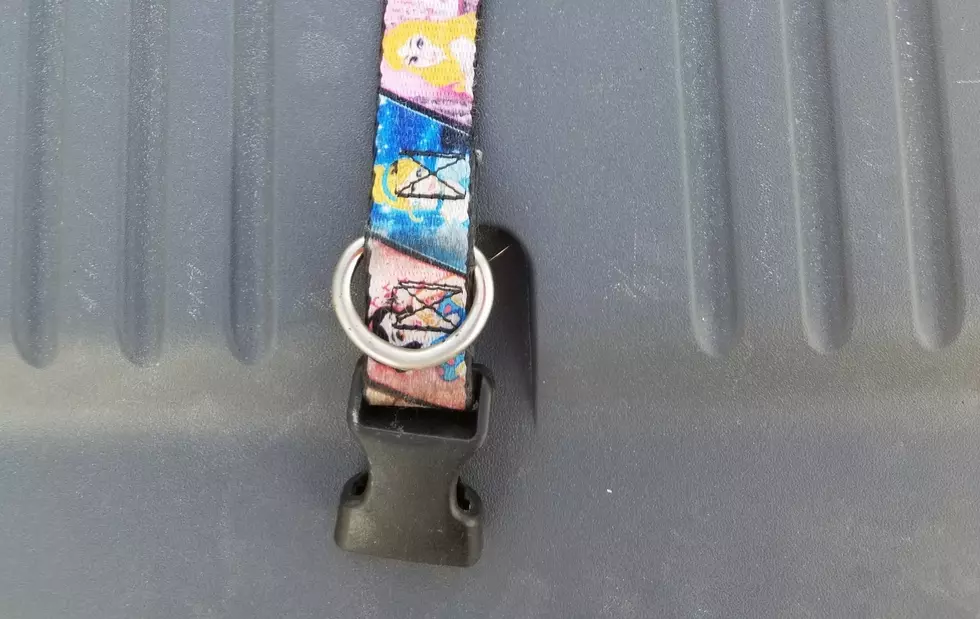 Iowa Alert: DNR Looking for Answers After Finding Deceased Dog
Iowa Department of Natural Resources
The Iowa Department of Natural Resources is asking for the public's help after a terrible discovery.

Sunday afternoon, an officer with the Iowa DNR was patrolling the area around Concord Street and Wapello Avenue in Davenport when they came upon something awful. A kennel had been discarded in the woods near the Interstate 280 bridge, with a number of toys inside. Also inside the kennel was a deceased dog, wrapped in a shower curtain.
The Iowa Department of Natural Resources believes the dog had been left in the woods either on Sunday, or the day before. The dog was wearing the Disney Princess collar pictured above. Below are photos of the kennel and the toys that were found inside it, as well as the shower curtain.
There is a photo of the dog that was found, but we decided against posting it here. If you'd like to see it to help with possible identification purposes, the photo is in the comments section of this post from the Iowa DNR.
The DNR checked the dog for a microchip, but it didn't have one. They're hoping to find the owner of the dog and/or the person who left it in the woods. Anyone who may have information is asked to contact Officer Nick Rocca at 563-349-9418.
Check out these 50 fascinating facts about dogs:
KEEP LOOKING: See What 50 of America's Most 'Pupular' Dog Breeds Look Like as Puppies