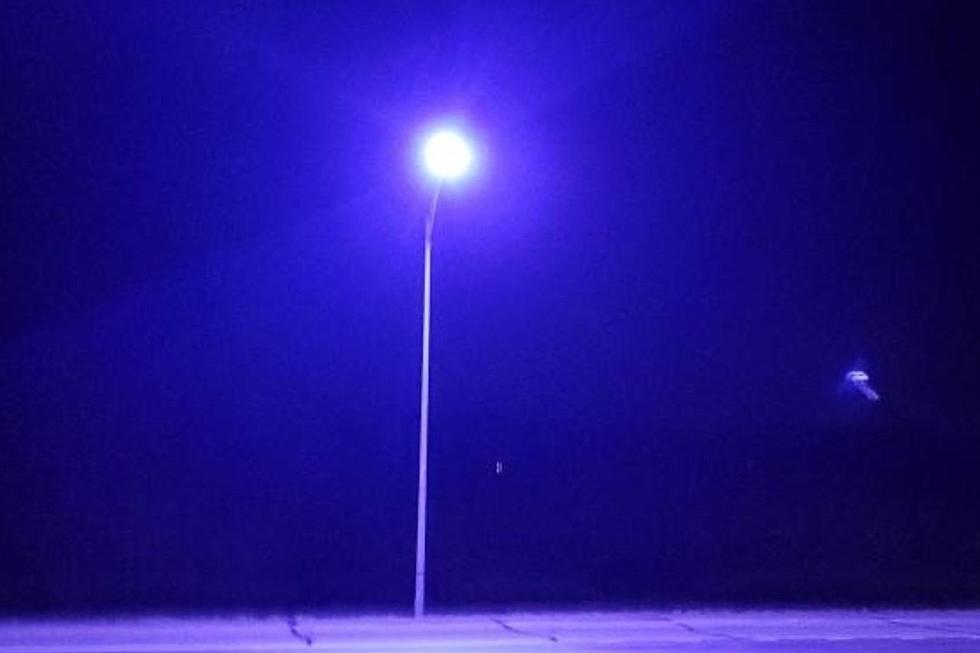 No, the Iowa DOT Isn't Changing Lights Over I-380 to Purple
IDOT
If you travel I-380 at night, you've probably noticed some of the color coming off the lights above the interstate is more than a little off. The white light we're accustomed to has appeared to be purple or blue in many cases. Now we know why.
Several months ago when I first encountered the oddly-colored lights on the S-curve through Cedar Rapids, my mind went back to the blue light special at KMart stores. In this case, though, it's not a good deal.
Our television partner, KCRG TV-9, reports those lights aren't supposed to be that way. Thank goodness, because I'm not a fan. Mohamed Mohamed, the DOT Maintenance Bureau's Assistant Director, told KCRG that the strangely-colored light cascading down is "a flaw. It's not the way that it's supposed to be."
Apparently, the bright LED lights used on I-380 are blue-ish purple, and then get painted. That ends up resulting in the white light we actually see. The lights, about 800 of them on I-380, were installed approximately five years ago. Since then, the paint is giving away resulting in a much different color helping to illuminate the pavement. I'm guessing the level of paint deterioration is what seems to result in the color varying from more purple in some instances to more blue in others.
The good news is the DOT says all the bulbs are under warranty and approximately half of them have already been replaced. Since they're under warranty, the lights are being replaced free of charge. As they turn from their intended white to blue or purple, the remainder will also be replaced.
Vintage Cedar Rapids Postcards Show Us City's Amazing Past
Take a look through some historic postcards of Cedar Rapids. Enjoy this trip back in time.
A Look Back at Lindale Plaza in Cedar Rapids
Lindale Plaza opened on Cedar Rapids' northeast side in 1960. Two decades later the plaza area was enclosed, resulting in Lindale Mall.