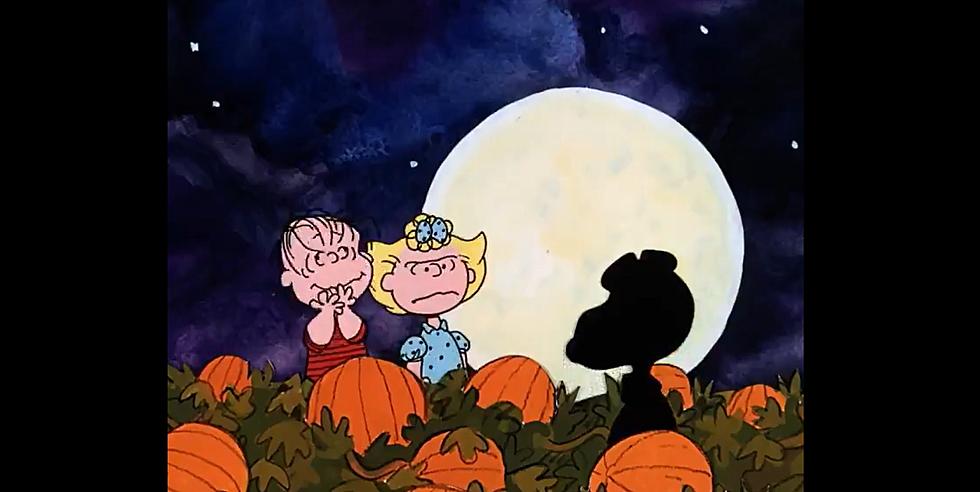 How to Watch "It's the Great Pumpkin, Charlie Brown" this Weekend in Iowa
PBS via Twitter
After not airing on TV last fall for the first time in over half a decade, 'It's the Great Pumpkin, Charlie Brown" will return to television THIS WEEKEND thanks to a partnership between AppleTV+ and PBS.
Last fall, AppleTV+ became the new home for ALL "Peanuts" TV specials. Although "It's the Great Pumpkin, Charlie Brown" didn't air on TV last October, public outcry helped bring the rest of the "Peanuts" holiday specials to TV after Apple partnered with PBS to make it happen.
"It's the Great Pumpkin, Charlie Brown" will air THIS Sunday, October 24, at 6:30 PM on PBS and PBS KIDS.
The 25-minute special premiered on October 27, 1966, on CBS.  CBS would continually feature the special annually through 2000, with ABC picking up the rights beginning in 2001. It aired annually on ABC during the Halloween season (sometimes twice) until 2019.
To get you in the spirit of the Great Pumpkin, receiving rocks while trick-or-treating, and Snoopy's battle with the Red Baron, here's Charlie Brown singing AC/DC's "Back in Black."
I forgot how well Pigpen can bang on that kit. He's a dirty drummer!
ENJOY!
Once we watch Charlie Brown get loaded with rocks this month, "A Charlie Brown Thanksgiving," will air on PBS on Thursday, November 21 at 6:30 PM, and "A Charlie Brown Christmas," can be viewed on PBS on Sunday, December 19, at 6:30 PM.
Companies Based in Iowa
These companies all have one thing in common: They're based in the Hawkeye state.
CHECK IT OUT: The Best Movie Character Names of the 1980s
Fun Facts About All of the 99 Counties in Iowa
Iowa has 99 counties, each with rich, unique history.