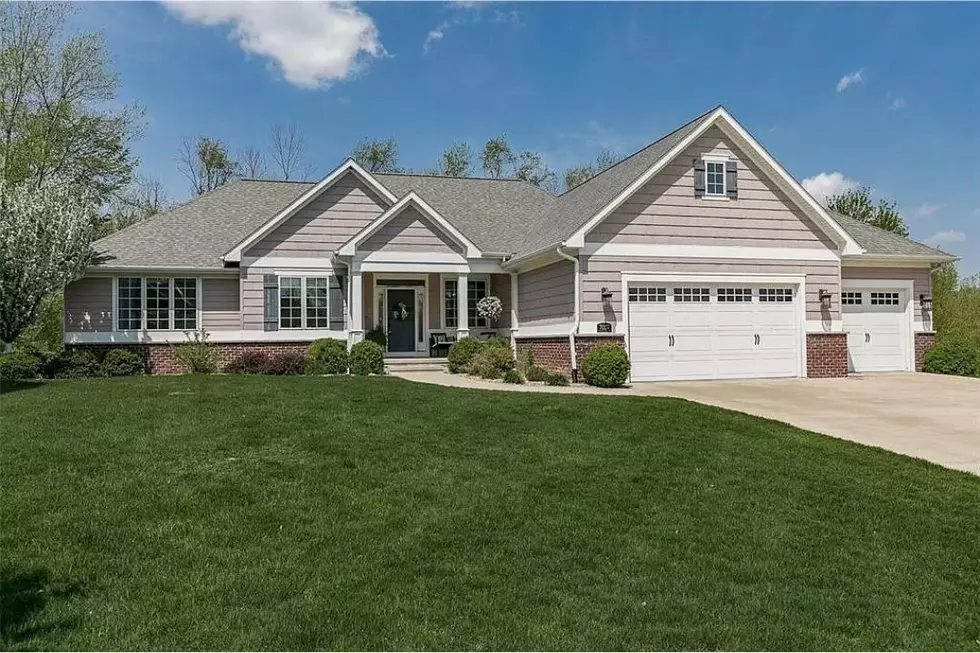 How is this Amazing Cedar Rapids Home so Inexpensive? [PHOTOS]
Skogman Realty Commercial, Justin Sloan
Have you ever found yourself going down a rabbit hole of "homes for sale" while browsing the internet? I'm not sure why but everyone once in a while I'll catch myself jumping on google and just seeing what houses are for sale and what they are going for, around Iowa.
It's not like I'm looking for a new house either. My fiance and I just bought our first home a handful of months ago and we are very happy with our purchase so far. I guess it's one of those weird things I do as I'm bored and scrolling through the internet.
Am I crazy or is this Cedar Rapids house way underpriced? Looking through the photos and how amazing the house looks, if I were to drive past this home, I would have never guessed this is what the listing price is. I don't want to say it's cheap because it's not, it's still plenty of money, but I'd be willing to be there are people who would've never guessed that they could potentially afford this home.
All I've heard since buying my first house was how hard it was to buy a home right now and how the market has done nothing but skyrocket, kind of like the price for everything else, so why doesn't this home cost more money? Maybe you'll be able to figure it out for me because I can't figure it out. Take a look at this Cedar Rapids home, located at 7027 Cottage Ridge Ct NE, and be the judge for yourself.
This home is listed by Skogman Realty Commercial and Listing Agent is Justin Sloan
How is this Amazing Cedar Rapids Home So Inexpensive?
Take a look at this Cedar Rapids home and see if you can find out why it's so inexpensive.
Homes for Sale in Cedar Falls/Waterloo Under $150,000K
If you're looking to buy your first home, buy a house to rent out, or want to fix up a place and turn it into your dream home, these houses are all under $150,000