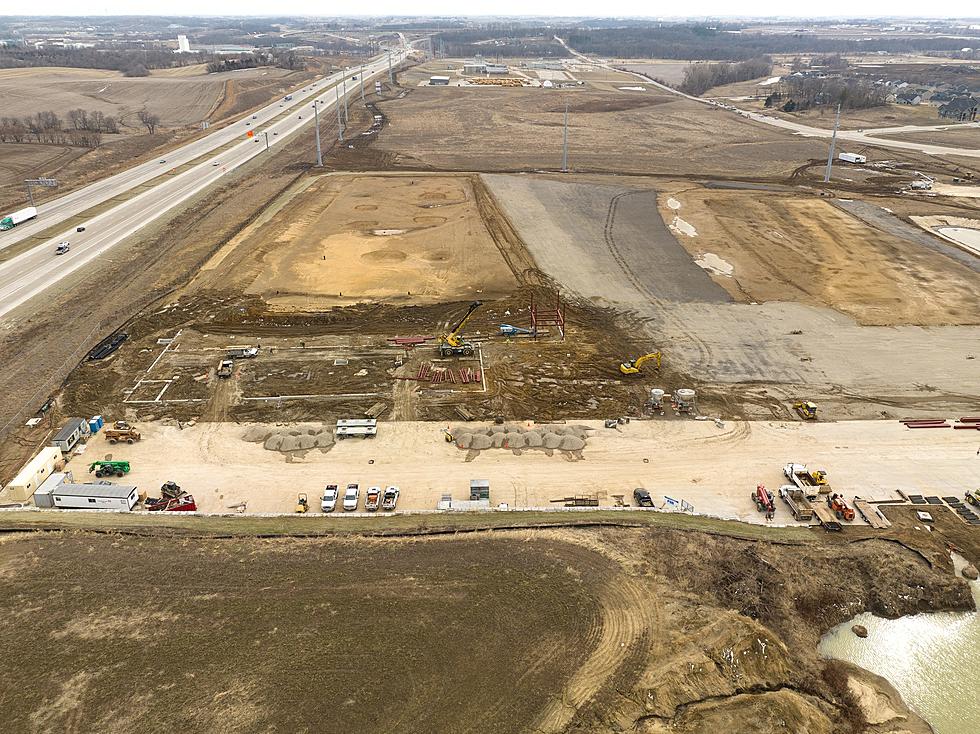 Highly-Anticipated Corridor Project Along I-380 Takes Major Step
Jerad Ruth, Realtor at Skogman Realty
The watching and waiting have been going on for 21 months, but there's been major work on the west side of I-380 recently. And now comes exciting news of a big, visible step forward.
It was back in June of 2021 that we first told you that a new golf facility would be opening between North Liberty and I-80, in Tiffin. After some delays, work started on the project in recent months. And now, Park Place 380 reports steel is going up.
The photo below shows a little more of the scope of the newest addition to Park Place 380.
Finally, this picture shows more of Park Place 380, a development of more than 260 acres. At the top right of the photo is Clear Creek Amana-Tiffin Elementary, which opened in the fall of 2015. Just above the school (to the south) is the I-380/I-80 interchange. Tiffin is to the right, or west.
The golf facility, PinSeekers, is expected to have 56 heated bays and will be open year-round. The Gazette reported last summer it will also feature two bars, a restaurant, and mini-golf. PinSeekers has released these two renderings:
Jerad Ruth, one of the realtors with Skogman Realty who is handling Park Place 380, says PinSeekers is expected to open this fall.
PinSeekers will be adjacent to The Palms Theatres, IMAX, and Family Entertainment Center. The 80,000-square-foot entertainment complex, which will also include bowling and an arcade center, is being built by Iowa-based and family-owned Fridley Theatres. It will have nine theatres and an IMAX theatre. The theatres will feature UltraLux Loungers with two heat settings, tray tables, and moveable loveseat arms. They're described by Fridley Theatres as "the widest seats in the market."
No timetable has been announced for The Palms Theatres, IMAX, and Family Entertainment Center opening in Tiffin.
CHECK IT OUT: The Best Movie Character Names of the 1980s
Popular Child Stars From Every Year
Below,
Stacker
sifted through movie databases, film histories, celebrity biographies and digital archives to compile this list of popular pint-sized actors from 1919 through 2021.