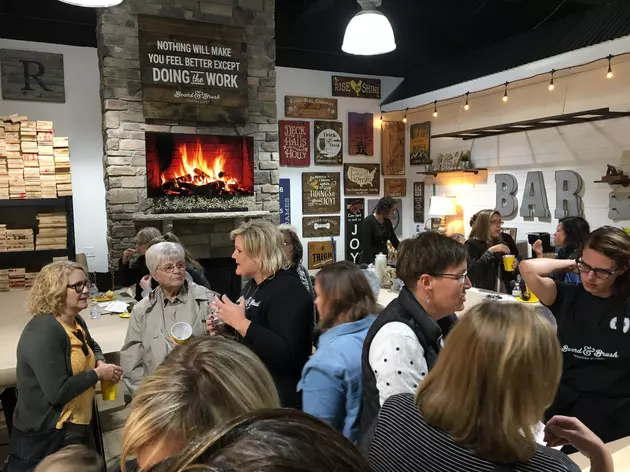 Hiawatha Welcomes Unique New Store to Boyson Square
Photo: M. Ferris
The crafty, colorful franchise was holding its open house with a charming display of its artwork projects and creative wall hangings. The studio is an instructional workshop for constructing wood decor projects.
The store provides tools and materials for customers to create a variety of original works of art. Their instructor-led classes guide you through the entire process from raw materials to the final product.
Owners Dana and Jeremy Rinkenberger have done an exceptional job opening this franchise shop with flair. The open house was packed with people, the workshop tables adorned with treats and snacks for visitors to enjoy as they browsed the cozy shop.
Board & Brush is located right next door to the popular Lucky Penny restaurant at 1709 Boyson Rd. in Hiawatha. (319) 334-1011.