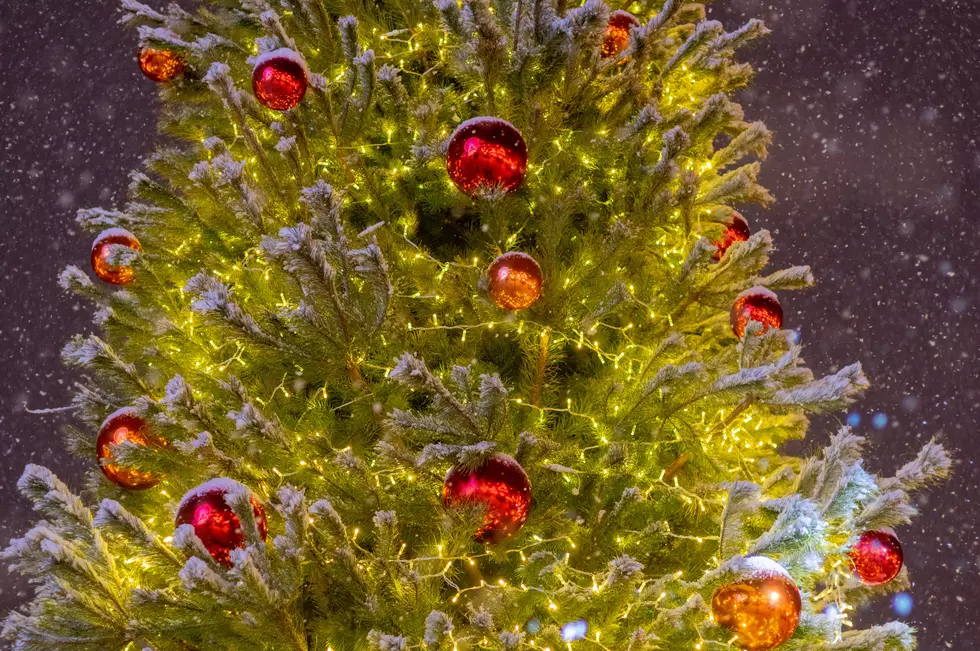 Hiawatha Steals the Spotlight for First-Time Holiday Event in 2022
Photo by Elena Mozhvilo on Unsplash
*Above is a stock photo. It doesn't represent the tree or location mentioned in this story.
Being just 10 minutes or less away from downtown Cedar Rapids, you may still want to take in the traditional Christmas kick-off festivities there, but Hiawatha is an underrated town making a name for itself and it continues to fast become more than just a suburb of Cedar Rapids. This upcoming holiday season the growing community will host a first-time event it has never had!
The recently-constructed Village Center Plaza, just outside City Hall at 101 Emmons St. has become an ideal "town square" for Hiawatha, already making a huge impact as a fun gathering place, hosting live music and outdoor movies this summer, as well as the popular Food Truck Fridays.
In just a couple of months, it's going to be the site of, according to the City of Hiawatha Parks & Recreation, the town's first-ever Holiday Tree Lighting Ceremony of its own!
Not a lot of details are known about the event but it will be held Wednesday evening, December 7 from 5:30-6:30 p.m. and feature an appearance from Santa and Mrs. Claus.
You can keep up to date with the details of the event here.
Then, Santa and Mrs. Claus will be back, 8 days later on Thursday, December 15, for the Hiawatha Holiday Lights parade. This event will begin at 5:30 p.m. starting on the 10th Avenue side of Guthridge Park. The public is welcome to "bunker down" and watch from there, but a map of its route will be available closer to the event so you can watch it pass by your home.
Want to keep up to date with the latest in local and music news? Download our app! It's completely free and not only will you be the first to know about breaking news, but we'll also keep you updated on concerts and other events coming to the area. You'll also have exclusive opportunities to win tickets. What are you waiting for? Get the free app today.
LOOK: Here Are the 25 Best Thanksgiving movies of all time
Coldest Morning in Cedar Rapids History
On January 31, 2019, the mercury in Cedar Rapids hit -30. That's the actual temperature that morning, which set the new record for the coldest temperature in Cedar Rapids history, with records dating back to 1893. The previous all-time record low temperatures for the city was -29 on January 15, 2009.