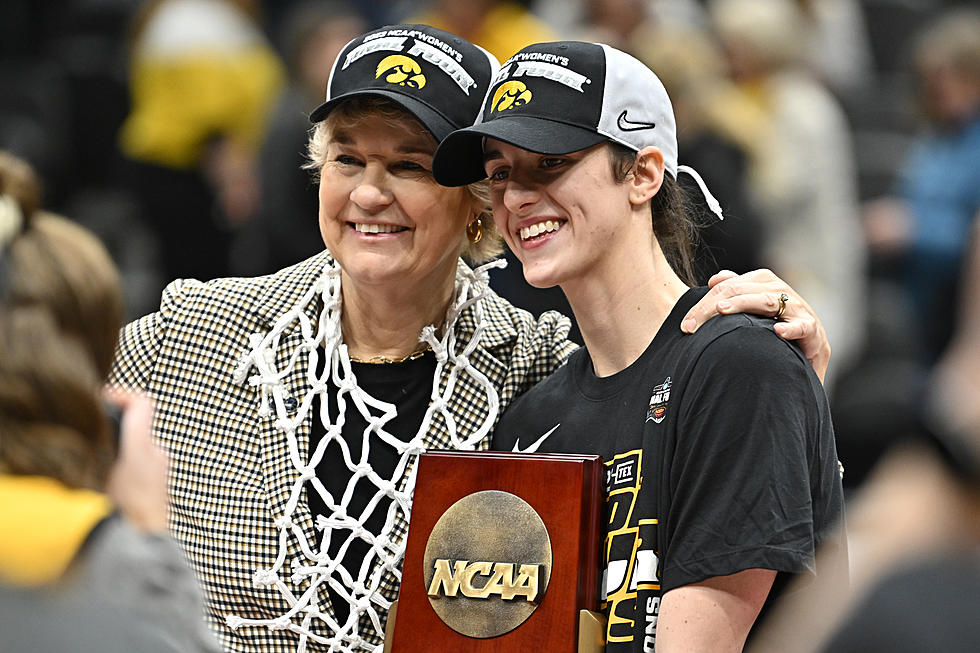 Here Is How Much It Will Cost To Follow Iowa To The Final Four
Getty Images
It's hard not to get swept up in the fandom of Iowa Hawkeye women's basketball right now. My whole household knows that Iowa is in the Final Four this weekend in Dallas. The Hawkeyes will take on defending National Champion and undefeated South Carolina on Friday night in a national semi-final game. Watch parties are planned, including at Carver-Hawkeye Arena in Iowa City. But what if you want to be a true fan and travel to Dallas and watch the game in person?
As you might imagine, it could cost you quite a bit. Let's start with airfare. KCRG reports that tickets out of Des Moines flying to Dallas cost around $700. That price will go higher if you fly out of Cedar Rapids. Hotels in the area will no doubt cost you at least $150 or higher and then there are game tickets for the Final Four. I checked StubHub this morning and the cheapest tickets I could see were in the nose bleeds and would run you at least $300 per ticket to see Caitlin Clark and company in person Friday night.
As you might have guessed, the longer you wait the higher prices will go on flights, hotels, tickets, you name it! KCRG reports that many travel agencies aren't offering full travel packages due to the limited tickets made available by the University of Iowa. Steve Roe, a spokesperson for the U of I athletic department, told KCRG that the Final Four is different from Iowa going to a bowl game. Iowa football usually gets 5,000 to 7,000 bowl game tickets for fans. The NCAA gave Iowa 500 tickets for the women's Final Four. Those tickets will be used primarily for players' families and very few will actually go to fans.
By the time you buy plane tickets, book a hotel, and secure your game tickets, you're probably looking at spending at least $1300. If that's in your budget have fun. But I'll be rooting on the Hawkeyes from the comfort of my own home. We don't charge a cover.
LOOK: Biggest underdog victories in March Madness
Every spring, legions of sports fans turn their attention to college basketball when
March Madness
takes the national spotlight. Using aggregated Associated Press data, BestOdds has come up with 10 of the biggest—and most unlikely—underdog wins in March Madness history.
LOOK: Here are the 10 US golf destinations with the most courses per capita
Discover where you can find the best access in the country for your pick of courses, the unique terrain that lends itself to world-class golf, and what makes select clubs noteworthy.