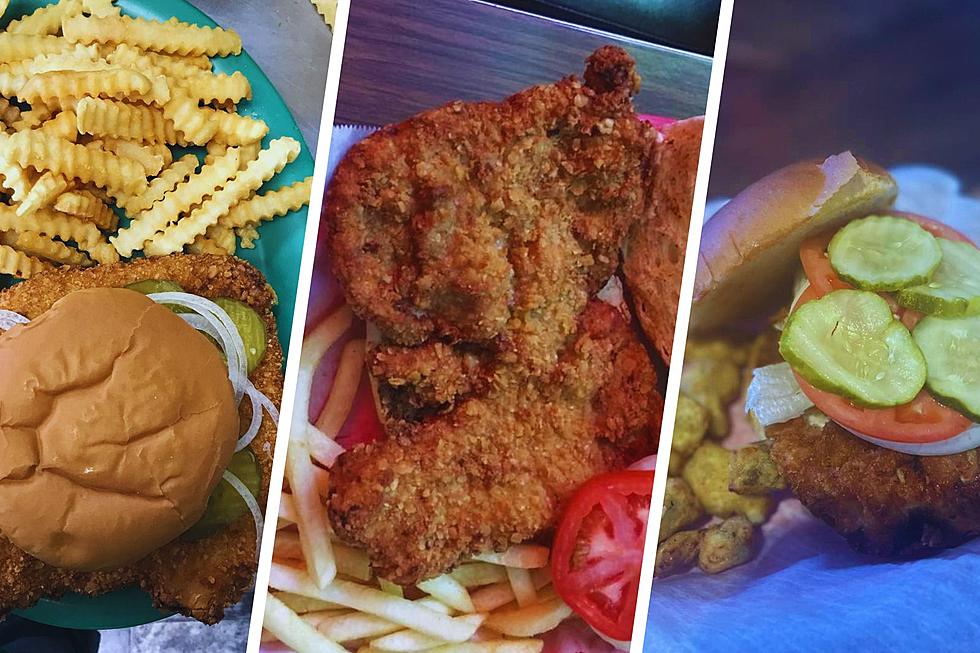 Here are the Finalists for the 2023 Best Tenderloin in Iowa
Facebook, Canva
The finalists for the Iowa Pork Producers Association's 21st annual Best Breaded Pork Tenderloin Contest have been revealed! After receiving more than 9,000 nominations (a new record!), there are just five Iowa restaurants left in the competition.
Now that National Pork Month (aka "Porktober") has finally arrived, the Iowa Pork Producer's Association is in the final weeks of their Best Breaded Pork Tenderloin contest. Out of the 774 restaurants that were nominated this year, here are the five finalists for 2023:
(no photos available)
(no photos available)
If you're wondering how the Iowa Pork Producers Association narrowed down their nominations, it was actually pretty simple. According to the website:
"Judging of the top 40 restaurants took place this summer. That list included the five restaurants with the most nominations in each of IPPA's eight districts, which helps ensure statewide representation.
IPPA members and industry affiliates anonymously visited those locations and scored the tenderloins based on pork taste and quality, physical characteristics, and presentation."
In order to be eligible to win, each restaurant's tenderloin has to be hand-breaded or battered and be featured on the regular menu. The restaurant also has to be open year-round, so places like concession stand, food trucks, and catering businesses can't enter the competition.
In just a few weeks, the first and second place winners will officially be announced, with the winning restaurant receiving $500, a plaque, and a banner. The runner-up also gets a plaque, as well as $250. Last year's top two were Lid's Bar & Grill in Waukon and Ludlow's Steakhouse in Corydon. We will be sure to keep you updated when 2023's champion has been revealed!
12 Delicious Corridor Restaurants I Ate at This Summer
I've eaten at some delicious restaurants over the course of the last few months! Here are a few of my favorite meals:
Gallery Credit: Courtlin
The Highest-Rated Cedar Rapids Restaurants on Yelp (September 2023)
We have a ton of great local restaurants in Cedar Rapids, but which ones are the best of the best? To determine the top 15 restaurants in Cedar Rapids, we looked at
Yelp
reviews for businesses that are within city limits. Here are the highest-rated restaurants as of September 12th, 2023:
Gallery Credit: Courtlin