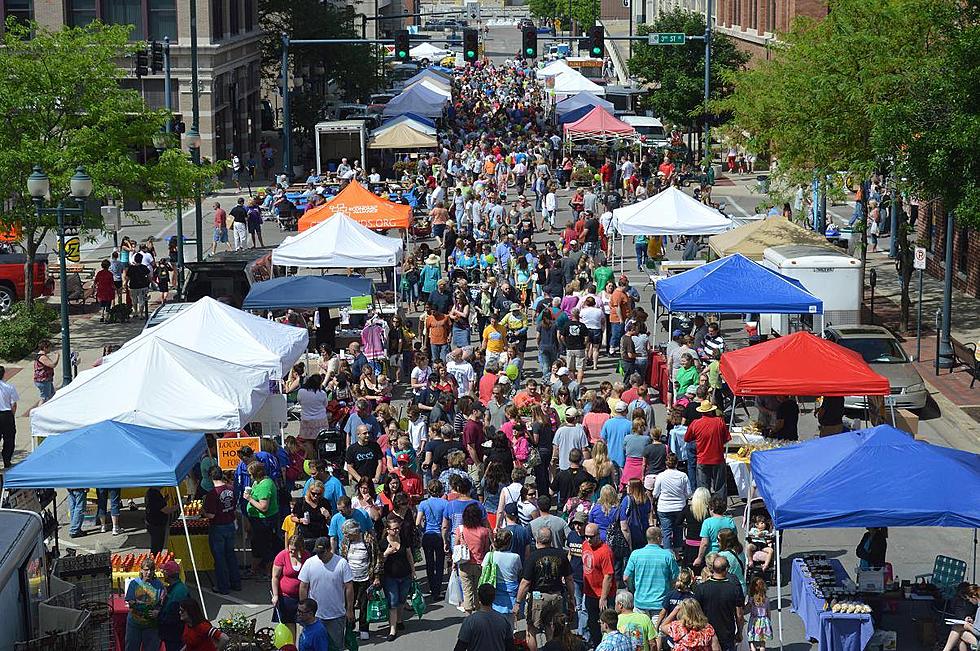 Here are the 2023 Dates for the CR Downtown Farmers Market
Cedar Rapids Farmers Market and Buy Local Initiatives, Facebook
It's not summer in Cedar Rapids without the Downtown Farmers Market!
Now that the month of April is almost here, we're starting to look forward to some of the big summer events that happen every year in the Corridor. One of the most highly-anticipated is the Cedar Rapids Downtown Farmers Market. Around 12,000 guests attend the event each week throughout the summer, and this year is expected to be just as popular! According to the Cedar Rapids Metro Economic Alliance website:
"The 18th annual market season features entertainment, food, and 200 amazing market vendors. Our award-winning market is THE summer event on select Saturday mornings in downtown Cedar Rapids!"
The first Downtown Farmers Market of 2023 is set for Saturday, May 27th from 7:30 a.m. to 12 p.m. Here are the rest of this summer's dates:
June 3rd
June 17th
July 1st
July 15th
August 5th
August 19th
In addition to the regular Saturday farmers markets, there will also be a fall market on September 16th, as well as a 'Market After Dark.' The Market After Dark is set for Saturday, August 26th from 6:30 p.m. to 11 p.m. and is one of the city's most attended events of the summer. It features around 100 different vendors, several stages with live music, food, alcohol, art displays, and more. The free event typically brings around 30,000 people to Downtown Cedar Rapids!
Vendor applications are now being accepted for the 2023 Cedar Rapids Downtown Farmers Markets and the Market After Dark! You can get all the information you need on this summer's events HERE.
Photos That Show the Beauty of Iowa
Vintage Cedar Rapids Postcards Show Us City's Amazing Past
Take a look through some historic postcards of Cedar Rapids. Enjoy this trip back in time.