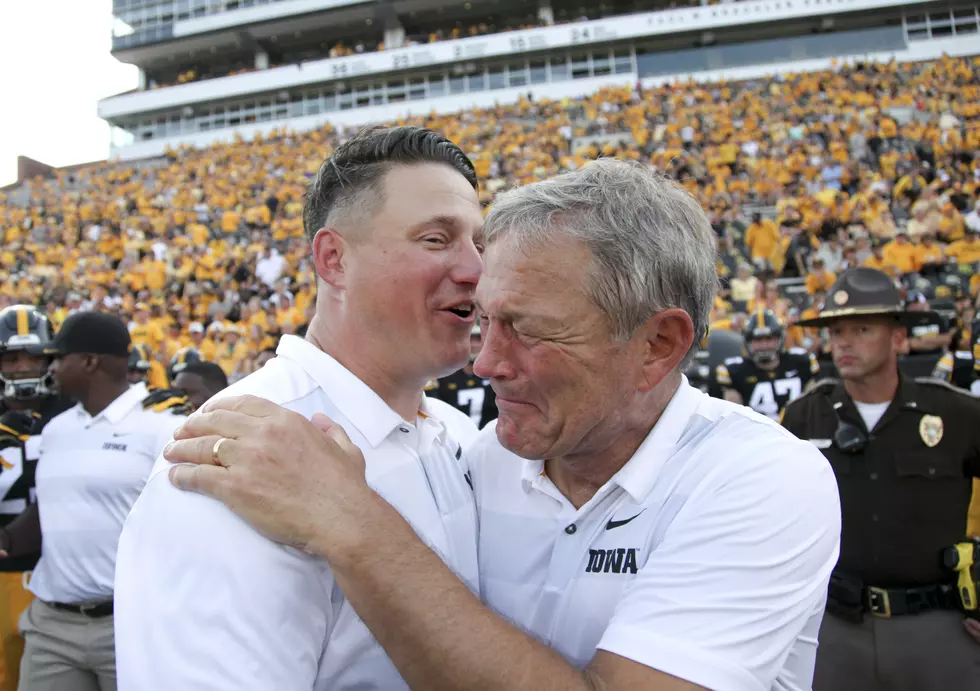 Hawkeye Fans Troll Brian Ferentz With Cameo Videos [WATCH]
Getty Images
UPDATE: Iowa men's basketball coach Fran McCaffery has issued a statement regarding his recording of a recent Cameo video trolling Iowa football coach Brian Ferentz. Chad Leistikow, a sports reporter shared McCaffery's statement via Twitter.
ORIGINAL STORY
To say that Iowa Hawkeye football fans are upset would be an understatement. After the offense looked bad in a win against South Dakota State, it looked even worse in a loss to rival Iowa State last Saturday. While much has been made of the Iowa quarterback position, offensive coordinator Brian Ferentz has also seen his name tossed about as a problem with the Iowa offense. Social media and message boards have not been kind to the son of the Iowa head coach this week. But several Iowa fans have taken the trolling to a whole new level. If you aren't familiar with the website Cameo, it is a place where for a price you can purchase a personalized video from a celebrity. The celeb could be an actor, musician, or even an athlete. They've become popular for a fan's birthdays and other special occasions. But several Iowa fans used them to target Iowa offensive coordinator Brian Ferentz. First, they reached out to former Hawkeye player and Oklahoma Sooner coach Bob Stoops.  
  To be fair, Stoops thought it was just another fan who had a friend named Brian going through a tough time. I'm sure he's cut similar videos before. But Iowa fans weren't done. They even got current men's basketball head coach Fran McCaffery to cut a video too!  
  Given the current situation in Iowa City, I'm not sure how long these videos will exist. The University doesn't like to look silly, and these videos clearly do that. The only thing that is for sure, is that Iowa football fans are fed up. They'll go to any length and cost to let their feelings be known!  
Did You Know These Famous People Were From Iowa?
Annoy An Iowan Using Only Four Words
We asked Iowans to say something that would annoy them with only FOUR words... here are the results!