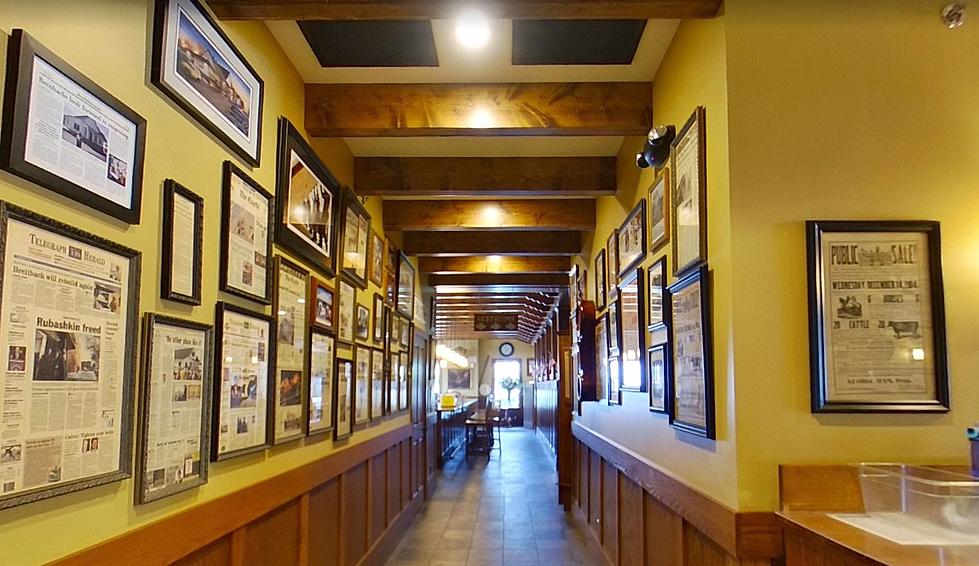 Have You Visited the Oldest Restaurant in Iowa?
Google Maps
The next time you're over in the Dubuque area, you may want to take a little detour over to Balltown, Iowa. The tiny town is home to the oldest restaurant in the entire state!
Breitbach's Country Dining has been around a long time. A REALLY long time. The iconic restaurant, located at 563 Balltown Rd near Sherrill, opened for business back in the 1850s. According to the official website:
"Opened in 1852 by federal permit issued from President Millard Fillmore, Breitbach's is Iowa's oldest food and drinking establishment. Jacob Breitbach, great-great grandfather of the present owner, purchased the business in 1862, and through six generations, the Breitbach family has been in ownership ever since."
Unfortunately, the original building that Breitbach's operated out of was totally destroyed back in 2007 thanks to a gas explosion and fire. They rebuilt the restaurant in the same location and reopened in 2008, but then ANOTHER fire destroyed in again only 10-months later. The restaurant that stands today opened in 2009.
Despite these significant setbacks, Breitbach's has never stopped serving food! The website says they operated out of a small building across the street during the construction periods. Some of the popular menu items include the pork tenderloins, the broasted chicken, the battered fish and shrimp, and the pie. They also offer lunch and dinner buffets on the weekends.
The Wikipedia page for Breitbach's says that the restaurant has been featured on season five of the Food Network's Feasting on Asphalt 2: The River Run and in the 2012 documentary Spinning Plates. It's not only the oldest restaurant in Iowa, but also one of the oldest in the entire U.S.!
If you're planning a visit to Breitbach's Country Dining, you need to plan for a weekend. The restaurant isn't open during the week, aside from lunch on Thursdays from 11 a.m. to 2:30 p.m. You can stop by Friday and Saturdays between 11 a.m. and 8:30 p.m. and Sundays from 11 a.m. to 7 p.m. Check out the official website for more information HERE.
10 of the Most Unique Airbnbs in the State of Iowa
Looking for a cool weekend getaway here in Iowa? There are SO many unique Airbnbs to rent out across the state! We put together a list of ten, one-of-a-kind Airbnbs in Iowa.
The 10 Highest-Rated Restaurants in Cedar Rapids