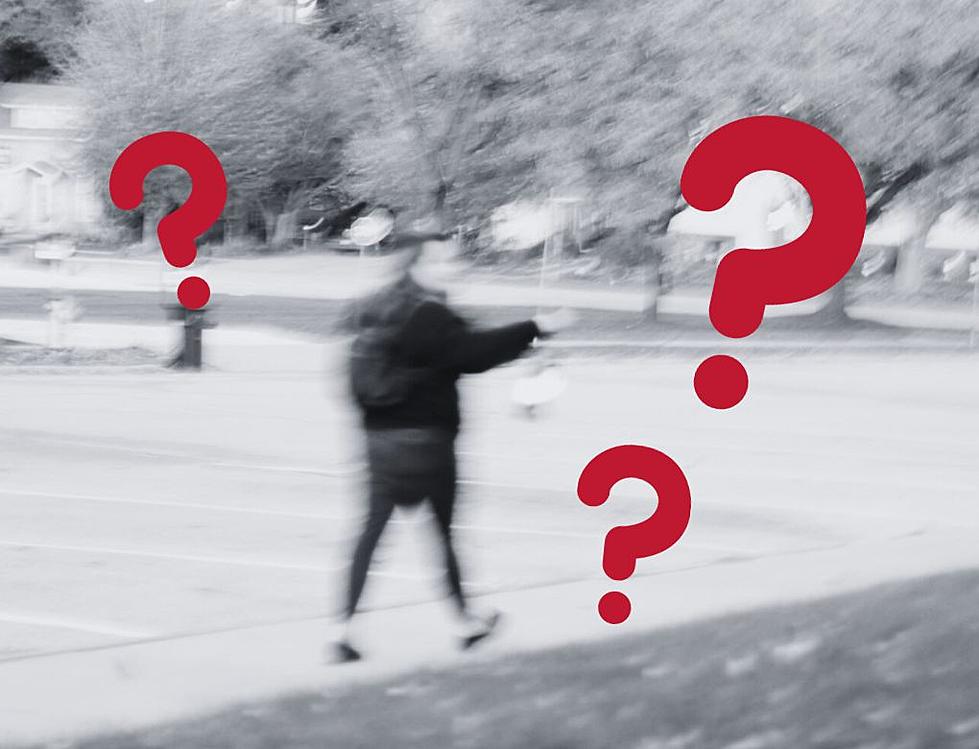 Have You Seen this Ghost in Downtown Cedar Falls?
Lauren Riensche/KM
There are two possible candidates.
Cedar Falls is full of history, especially the beautiful downtown district of the Northeastern Iowa college town. Local history expert Lauren Riensche has embraced the haunted history of that part of Cedar Falls.
Even going so far as to organize a Cedar Falls Ghost Tour, where she shares her love of all things spooky and historical.
The local history expert said that there have been several reports of some sort of apparition appearing in Overman Park at night.
These ghosts always appear at night, right? Never at 2PM on a Tuesday...
"There is a dark figure, a sort of shadowy figure shaped like a person..."
She goes on to describe the route that this entity in Overman Park takes. It reportedly starts at the side of the park by a little red building and walks "swiftly" to the center of the park and disappears.
No, it's not a UNI student out after a rowdy night at Deringer's.
After doing some deep-diving, Riensche believes that it could be two possible people.
One of the possible ghostly candidates is a Native American. Before Cedar Falls was Cedar Falls, it was called Sturgis Falls. Before the town was even called Sturgis Falls, Native Americans would use the land surrounding Cedar Falls as a hunting location.
The town was founded in 1845 by William Sturgis. Around that time, Native Americans were starting to get pushed out of towns in the Hawkeye State. There have even been Native American remains found in the area. So, could this apparition be a displeased native walking their old stomping grounds?
It could also be someone who had a whole lot of power in the early days of the town.
Could the person haunting Overman Park be John Overman himself?
John Overman purchased the land from William Sturgis in 1847. The park was dedicated to this man in the 1930s. Overman is the person who sort of set Cedar Falls up the way we know it today. Initially, the park was meant to be the location of the Black Hawk County courthouse.
However, the Black Hawk County seat is Waterloo.
Riensche believes that maybe Overman is still a bit bitter that the courthouse is not in Cedar Falls and that he's checking in to see if it's been set up there yet.
You can hear other spooky and historical tales from Lauren on the Cedar Falls Ghost Tour.
Info On Cedar Falls Ghost Tour
On this ghost tour, you'll be told the haunted happenings by Cedar Falls local history expert Lauren Riensche. She put together this tour after talking with locals who have spent their entire lives in the area.
She's been putting on this haunted and historical tour since fall of 2021. I was lucky enough to go on one of her final tours during the inaugural year. Riensche is not only incredibly knowledgeable about the history of Cedar Falls, but she is also a dang good storyteller!
I was oohing and aahing throughout the entire tour. Plus, I went on Halloween night which just perfectly complemented the spooky vibes.
Over the past few years, tours would meet at Overman Park and follow Lauren all around the beautiful and quite haunted Downtown District. This tour will be returning this year! Now, there is something a little extra that will be offered too!
The classic tour dates are as follows:
Friday, October 13th, 2023 at 7:00 PM
Saturday, October 14th, 2023 at 7:00 PM
Friday, October 20th, 2023 at 7:00 PM
Friday, October 27th, 2023 at 7:00 PM
Saturday, October 28th, 2023 at 7:00 PM
Tuesday, October 31st, 2023 at 7:00 PM
And that won't be the only way you'll be able to experience all of the spookiness in Cedar Falls this year. Riensche is also offering another way for you to celebrate this haunting season...with food.
It's called "Ghosts & Gourmet" and it is described as a brand-new culinary experience. You'll be able to explore the past through "fateful tales & tastes."
This will be hosted at the Black Hawk Hotel and is also brought to you by The Spire.
The only downside to this delicious and spooky event, is that there will only be ONE of them. It is set to take place on Wednesday, October 25th at 5:30 PM.
Tickets go on sale Friday, September 15th at 12:00 PM local time. You can sign up here for more updates about these tours.
Just a heads up! Over the past two years, these tickets have sold out incredibly quickly, so keep that in mind when you're getting ready to secure your spot.
Stay up to date with everything going on in Eastern Iowa by downloading the free station app from your app store. Also, do not forget to follow the station across all of its social media platforms so you can stay in the know about events going on in our neck of the woods.
Ghosts are showing up on Google Phones
If you see a ghost flying across the phone on your screen, I know, you may be wondering if you actually saw what just showed up and then disappeared. I am hear to let you know that you weren't dreaming it. The ghost is real on Google phones and I actually caught it!
Dare To Look Inside? 'The Conjuring' House Is Listed for $1.2 Million and Comes With Free Ghosts
Rumored to be haunted by Bathsheba Sherman, who lived in the house in the 1800s, The Conjuring House is one of the most well-known haunted houses in the entire United States and it just so happens to be for sale.