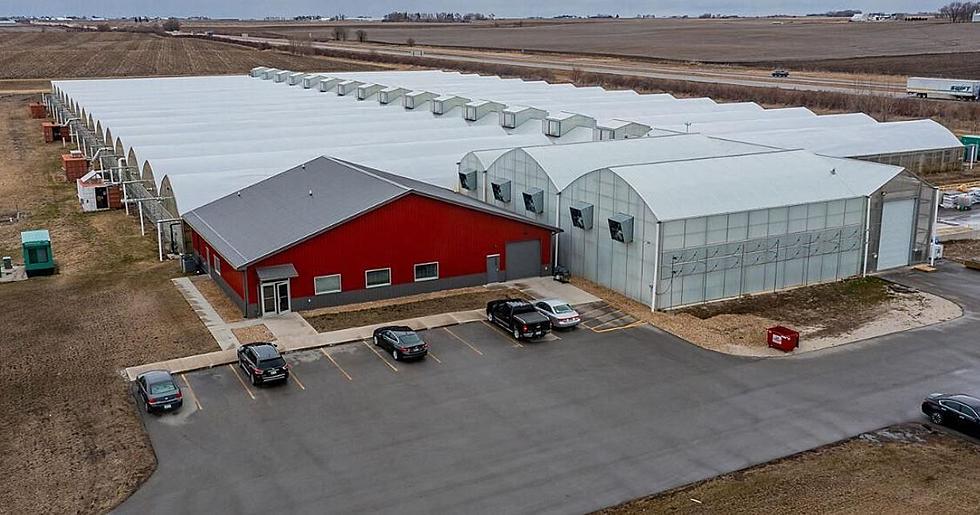 Greenhouse Turned Fishery For Sale In Iowa [PHOTOS]
Ryan Wiederstein; Land Watch
Iowa is not the first place you think of when you are looking to get away and enjoy a nice fish dish. However, through aquaculture, Iowans are able to have access to fresh seafood that is raised right here in our state.
According to the USDA, aquaculture is the production of aquatic organisms under controlled conditions.
Growing up on the east coast, I grew accustomed to seeing oyster farms in the bay, but here in Iowa aquaculture facilities don't have that luxury.
One way Iowans can get fresh local fish is through fisheries.
Anyone looking to try their hand at this water-based farming can look no further than this greenhouse-turned-fishery in Hamilton County.
According to the listing, this commercial fishery was built in 2017 and 2018 and is for sale for $1,234,567. The facility sits on 10.68 acres.
The fishery is currently set up on a recirculating aquaculture system. This means the water gets purified and reused periodically. However, the listing says the facility can be converted for any other aquacultural use.
The facility has four dock doors and one drive-in door. It is also convenient to get to, located off Interstate 35.
So if you are looking to try your hand at this type of farming, or want to see what a fishery looks like, let's take a tour of the facility.
Greenhouse or Fishery?
This greenhouse-turned-fishery is for sale in Hamilton County for $1,234,567. Let's take a look inside to see what that money gets you.
While I'm not in the market to buy my own land, it is fun to look around at what's available, especially if there are some unique homes involved.
Million Dollar Farm Located Outside Dubuque