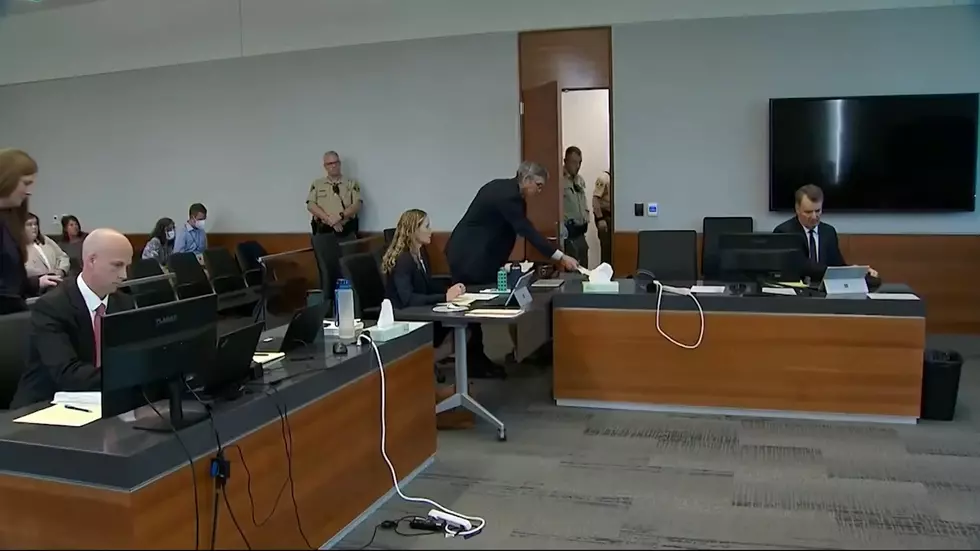 GoFundMe Raising Big Money For Iowa Teen Who Admitted Killing Man
WHO13, YouTube
She admits that two years ago, at the age of 15, she killed a 37-year-old central Iowa man. Tuesday she received her sentence. Shortly afterward, a GoFundMe was created for her. It's raised tens of thousands of dollars.
In June of 2020, Pieper Lewis of Des Moines, who is now 17, admits she stabbed Zachary Brooks of Des Moines to death. According to NBC, she was homeless at the time, having left an abusive home. Lewis slept in a Des Moines apartment building where she was taken in by a 28-year-old man who trafficked her for sex.
Lewis says she was forced, at knifepoint, to have sex with Zachary Brooks. She told authorities that after being raped by Brooks, one of the multiple times she alleges he raped her over several weeks, Lewis took a knife from a table next to the bed and stabbed Brooks to death. NBC says he was stabbed over 30 times. Prosecutors claim Brooks was asleep at the time.
Neither Des Moines police nor the prosecutors in Lewis' case have argued against Lewis' claims that she was both trafficked and sexually assaulted.
Lewis had previously pleaded guilty to manslaughter and willful injury in Brooks' death. On Tuesday, she was sentenced to five years of supervised probation. According to KCCI, Lewis will be required to stay at the Fresh Start Women's Center in Des Moines. WHO says she must also do 600 hours of community service. NBC reports that Lewis' sentence is deferred meaning that if she violates the terms of her parole she could have to serve 20 years in prison, 10 years for each charge Lewis pleaded guilty to.
Iowa state law requires that a person convicted of homicide pay the victim's family $150,000 in restitution. Despite the circumstances, Lewis must pay Brooks' family because of that law.
Leland Schipper was Lewis' freshman math teacher when she was a student at Des Moines Lincoln High School. After her Tuesday sentencing Schipper created a GoFundMe for Lewis, who got her GED while in juvenile detention. As of 2 p.m. Friday, more than $495,000 had been donated.
Before her sentencing on Tuesday, Lewis said in court, "The story of Pieper Lewis holds power. The trauma of Pieper Lewis carries a ruptured beginning, tormented past, and a delayed future."
103 iconic photos that capture 103 years of world history
Stacker
gathered some of the most iconic images from the past 103 years, beginning in 1918 and leading up to 2020 during the COVID-19 pandemic.
LOOK: The oldest cities in America
Though the United States doesn't have as long of a history as some Old World countries, it still has plenty of historical charm.
Stacker
brings you a list of the 50 oldest cities in America.