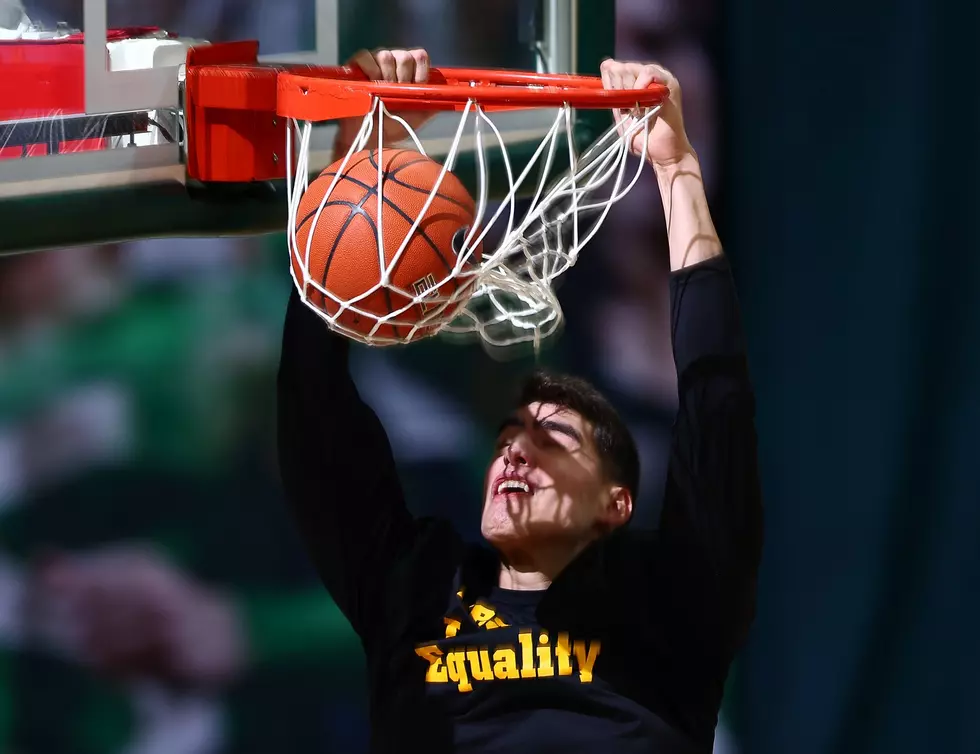 Garza Becomes First College Athlete To Sell An NFT
Getty Images
Luka Garza's time as a college athlete at the University of Iowa ended when the Hawkeyes lost to Oregon in the NCAA Tournament last month. Now, Garza is allowed to officially make some money off his name, image, and likeness. So what is Garza's first move? As Decrypt details, Luka has become the first college athlete to to sell an NFT.
OK, many of you out there are no doubt saying out loud, "what is an NFT?" Don't worry, you're not alone. Decrypt describes an NFT, or Non Fungible Token, as a blockchain based token that represent ownership to any type of digital or physical asset. An NFT can be a virtual trading card, a piece of artwork, or even an album. But they are verifiably rare, usually one in a limited batch, and sometimes even one of one! NFTs have been skyrocketing in price lately, and Garza is getting in on the ground floor.
Garza's NFT, which went up for auction last night at OpenSea.io, is a one of a kind virtual trading card with images of his Iowa playing career displayed along with his autograph. But you don't just win the NFT. You also get the autographed shoes that Garza wore when he broke the Iowa career scoring record on February 22nd, a private meditation session with Garza as well as dinner, a movie, and a game of HORSE. You also get a lifetime VIP pass to any basketball camp that Garza hosts in the future.
The bidding on Garza's one of a kind NFT ends on April 9th. Right now the top bid appears to be in the neighborhood of just over $8200! Leave it to Luka Garza to conquer college basketball and then move on to his next huge endeavor! Way to go Luka!
Top 30 SW Cedar Rapids Landmarks
Iowa's 10 Most Popular Fast-Food Restaurants