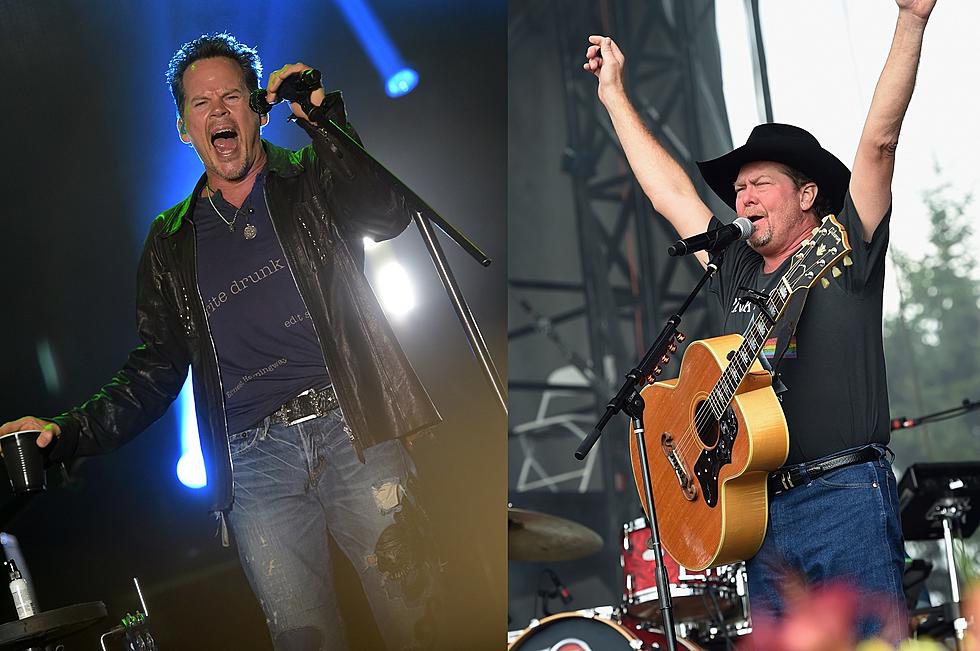 Gary Allan and Tracy Lawrence to Perform in Cedar Rapids This Spring
Getty Images
A pair of artists with nearly 40 Top 20 hits between them are on their way to Cedar Rapids this spring.
California native Gary Allan burst onto the country music scene in 1996 with the Top Ten hit "Her Man". However, it would be four years before he'd see consistent success in the form of a string of 12 consecutive Top 20 hits. Between the latter half of 2000 and the first half of 2010, every single Allan released made it into the Top 25. Eight of them made the Top 10, and three went to number one.
Gary will be joined in Cedar Rapids by Tracy Lawrence, a member of the vaunted country music class of 1991. It was the year Lawrence debuted, along with Brooks & Dunn, Diamond Rio, Little Texas, Trisha Yearwood, and several others. Despite all the competition from those new artists and proven hitmakers, Tracy Lawrence became a big star very quickly.
Three months after his debut album "Sticks and Stones" was released in late 1991, Lawrence took the album's title track, and his debut single, to number one. From there, Tracy Lawrence's career skyrocketed. His streak of success would continue. After his debut hit he had nearly 20 straight songs make it to the Top 10, seven of them to the top of the chart.
Gary Allan and Tracy Lawrence will perform at the McGrath Amphitheatre in downtown Cedar Rapids on Memorial Day Weekend. The show is Sunday, May 28. Tickets go on sale this Friday morning, February 17 at 10 a.m. More details are here.
Enter to win a 4-pack of tickets to the concert below. Contest ends Sunday, February 26 at 11:59 p.m.
The Highest-Rated Cedar Rapids Restaurants on Yelp
Using ratings on
Yelp
(which are determined by the number of stars and the number of reviews for each restaurant), I put together a list of 15 of the highest rated restaurants within the city of Cedar Rapids. Here are 15 places that Iowans seem to love the most: