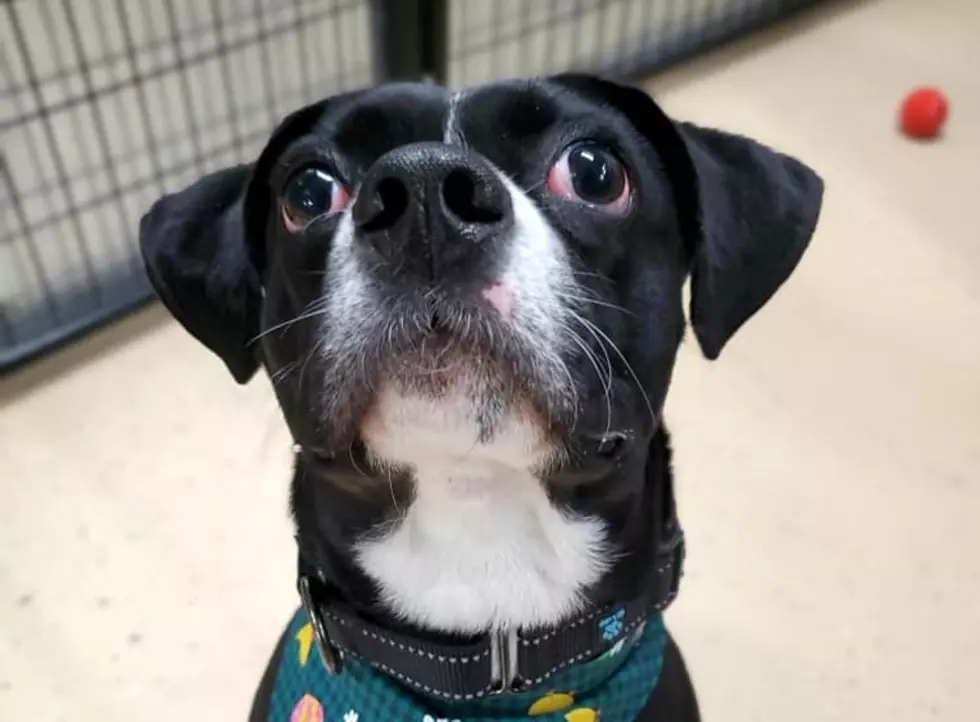 Friendly-Faced Iowa Dog Looking For Home [PHOTOS]
Dogs Forever
How do say 'no' to a face like that? Well, we'll make it easy. You don't. And would you believe that 'face' who's name is Milo, is looking for his forever home? Imagine those eyes staring at your soul every single day! Milo is currently up for adoption at Dogs Forever in Cedar Rapids and this little guy gets along with everyone!
Milo just turned one year old this spring, so he's still full of all that fun puppy energy, but he's still well on his way to becoming a wonderful adult dog. He is a pug/terrier mix and weighs around 30 pounds. Not too big and not too small! He likes other dogs, so if you already have a pup or two he would probably get along just fine if introduced properly. Milo also gets along with cats too! This dog is a unicorn! Milo loves to run and play, so a home with a large fenced in backyard would be perfect!
Milo can be a little shy at first when you meet him. But once he warms up, he'll be your friend for life! If you want to see if Milo would be a perfect fit for your family, come on out to Dogs Forever and meet him in person! He loves kids too! Dogs Forever is open on Saturdays from 10am to 2pm. Its a great chance to see if Milo or any of the other great dogs up for adoption are a fit for your family!
*Furry Friday is sponsored by Theisen's Home, Farm, Auto.
10 Things You've Probably Said If You're From Iowa