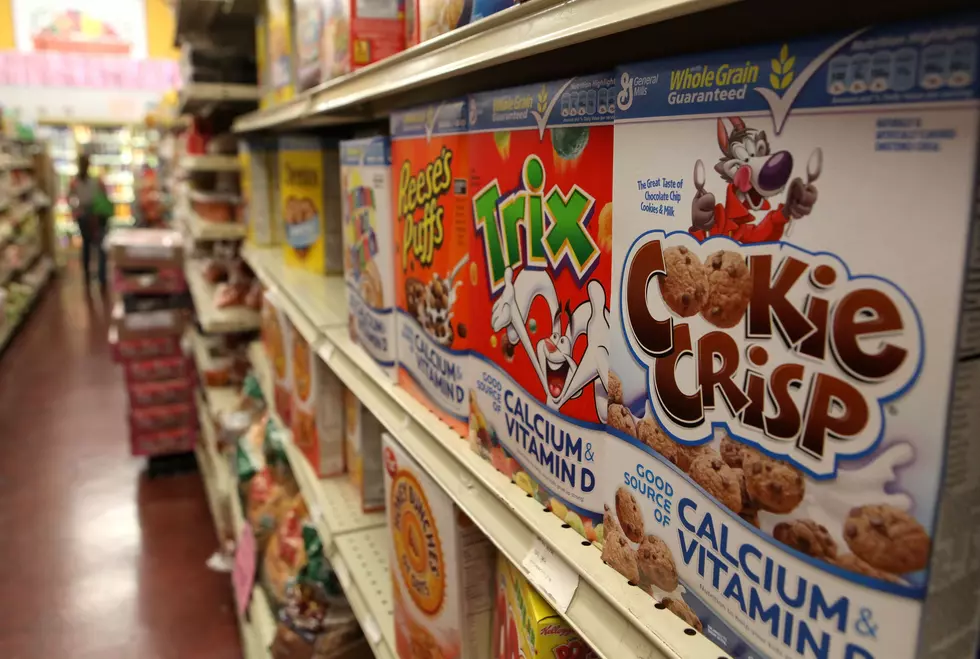 Four Classic Cereals From The 1980s Are Coming Back
Getty Images
Nothing sells better than nostalgia, and what makes us think about our childhood more than our favorite breakfast cereals? I'll be honest with you. My parents rarely allowed my brother and me to have sugar-filled breakfast cereals. There were no boxes of Lucky Charms and Cinnamon Toast Crunch at my house growing up. I had to wait until I was on my own to enjoy the sweet taste of these famous cereals. General Mills is about to bring back four classic cereals that I remember enjoying from time to time, and I'm guessing you do too!
The Street is reporting that General Mills is bringing back four kinds of cereal that haven't been sold in over a decade. The monsters of milk are making a comeback!
Frute Brute, Franken Berry, Count Chocula, and Boo Berry and coming back to stores! The four flavors of Monster Cereals were first produced in 1971, according to The Street. General Mills has brought the cereal flavors back from time to time. Count Chocula was still available as recently as 2009. Frute Brute was discontinued back in 1982.
The Monster cereals have often been brought back around Halloween too. All four flavors will be available in limited edition boxes this fall. I was a big fan of Franken Berry and Count Chocula. I can't wait to eat like a kid again!
Great Breakfast/Brunch Spots in Eastern Iowa
Breakfast is the most important meal of the day! Here are some of my favorite breakfast joints in Eastern Iowa!
The Most Delicious Fair/Festival Foods That We've Ever Had