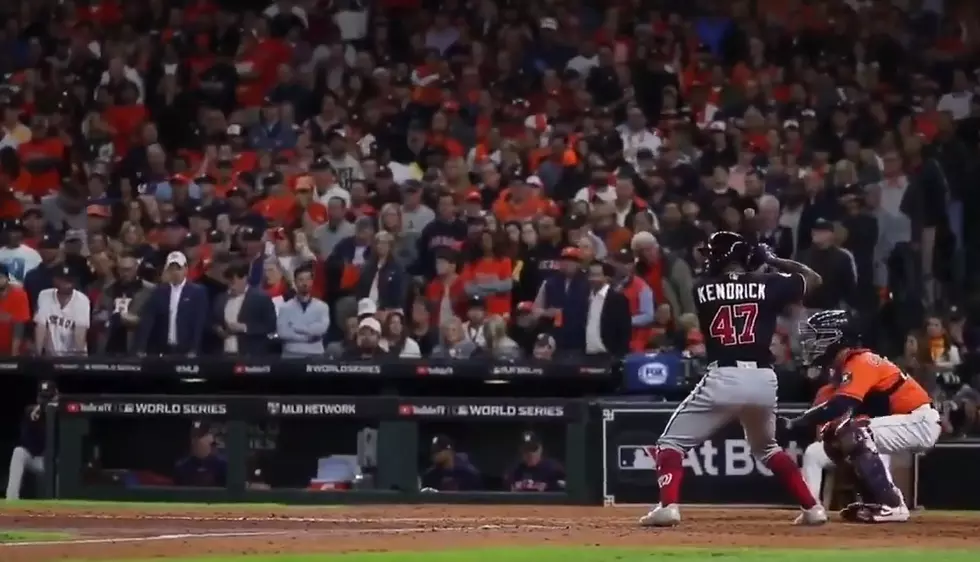 Former Kernel Kendrick Comes Up Big In Game 7 [VIDEO]
YouTube via Dodgers Highlights
Going into the postseason, Howie Kendrick was a 36-year-old MLB vet who'd had a decent, if unspectacular career. He was playing for his fourth team in a 14-year career. But the postseason has a way of making heroes out of everyday players. Now Howie Kendrick will never have to buy a beer in Washington D.C. again.
Game 7 of the World Series. The Houston Astros were clinging to a 2-1 lead in the seventh inning. It was looking like the home team would finally win a game in the series. But Kendrick's at-bat changed all that.
Just like that, it was 3-2 Nationals. Washington would go on to win 6-2 and secure the team's first World Series title. The Nationals become the first team to win a World Series by winning all their games on the road. For Kendrick, it was the latest bit of drama in the 2019 postseason. He hit a game-winning grand slam against the Dodgers in the divisional series too.
Not bad for a player who started his career with the Cedar Rapids Kernels back in 2004. He was only in town for one season, but Howie Kendrick will now live forever in baseball history.