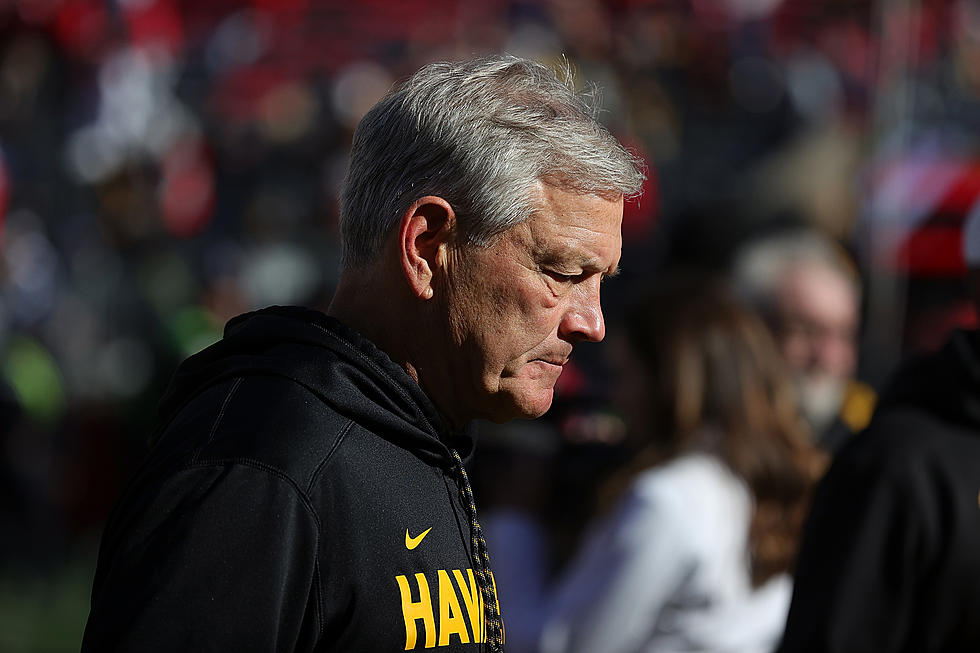 Former Iowa QB Deuce Hogan Transfers to SEC Team
Getty Images
Former Iowa quarterback Deuce Hogan has a new home and it's a team that Iowa doesn't want to hear about right now.
247 Sports reports that former Iowa QB Deuce Hogan has decided to transfer to Kentucky. Hogan will join the Wildcats as a walk-on. If you remember, Hogan announced that he was entering the transfer portal shortly after Iowa's win at Nebraska, and comments from head coach Kirk Ferentz that weren't exactly complimentary or fair to Hogan. Ferentz apologized for the comments, but Hogan's mind was made up.
Kentucky is in the always tough SEC Conference and a team that Iowa knows all too well. The Wildcats beat the Hawkeyes on New Year's Day in the Citrus Bowl. Not to mention, Kentucky is coached by former Iowa player Mark Stoops. Hogan was a huge get for the Hawkeyes in their 2020 recruiting class. 247 Sports reports that the quarterback had offers from other schools like Baylor, Boston College, Iowa State, Oklahoma State, and Syracuse.
Hogan saw little playing time in his time at Iowa, getting only four snaps during his brief career. Iowa still has plenty left at QB, with Spencer Petras and Alex Padilla both returning. True freshman Joey Labas and walk-on Connor Kapisak are also on the Iowa roster.
Want to keep up to date with the latest in local and music news? Download our app! It's completely free and not only will you be the first to know about breaking news, but we'll also keep you updated on concerts and other events coming to the area. You'll also have exclusive opportunities to win tickets. What are you waiting for? Get the free app today.
You Know You're From the Midwest When...
We asked listeners to complete the sentence: "You know you're from the Midwest when..." and we got some very accurate responses! Here's a look at some of our favorites.
Eastern Iowa Restaurants That Opened/Reopened/Relocated in 2021