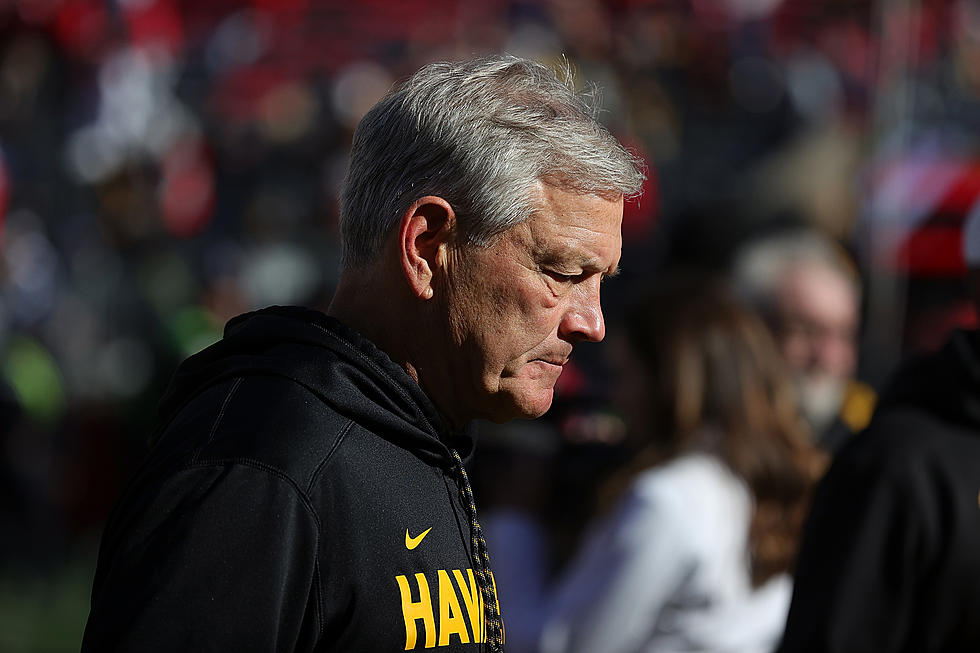 Ferentz Gets Rid of Diversity Group Created After 2020 Probe
Getty Images
Iowa head football coach Kirk Ferentz was recently granted a contract extension. His new deal is good through 2029. So the timing on the other big story involving Iowa football was a little strange. The Cedar Rapids Gazette reports that Ferentz has disbanded the alumni advisory committee that was formed after an investigation into racial bias in the Iowa football program in 2020.
That report found evidence of racial bias within the football program along with bullying behavior among some assistant coaches. The leader of the committee, former lineman David Porter, went so far as to suggest that the school part ways with Ferentz. However, the coach said that he decided to overhaul the committee last fall before Porter made his comment to other committee members.
In 2020, Iowa hired the Husch Blackwell law firm to review the football program. Dozens of former Iowa players, most of them Black, told stories of racial disparities and mistreatment while at Iowa. The report concluded that some of the football program's rules "perpetuated racial or cultural biases and diminished the value of cultural diversity". The program fired strength and conditioning coach Chris Doyle and paid him $1.1 million. But no other changes were made to the football staff.
Ferentz said in a statement that the program has learned from the committee's work. But Porter says that he is disappointed that the committee has been ended without any plan to continue its work.
Want to keep up to date with the latest in local and music news? Download our app! It's completely free and not only will you be the first to know about breaking news, but we'll also keep you updated on concerts and other events coming to the area. You'll also have exclusive opportunities to win tickets. What are you waiting for? Get the free app today.
LOOK: 20 Fascinating Photos From the First Modern Olympic Games in 1896
To celebrate the history of international sports cooperation,
Stacker
 took a look back at that groundbreaking event in Athens, when the modern Olympics were born in 1896. Keep reading to learn more about the athletes, spectators, and sports at that iconic event.
KEEP READING: Here are 50 of the most famous sports goofs