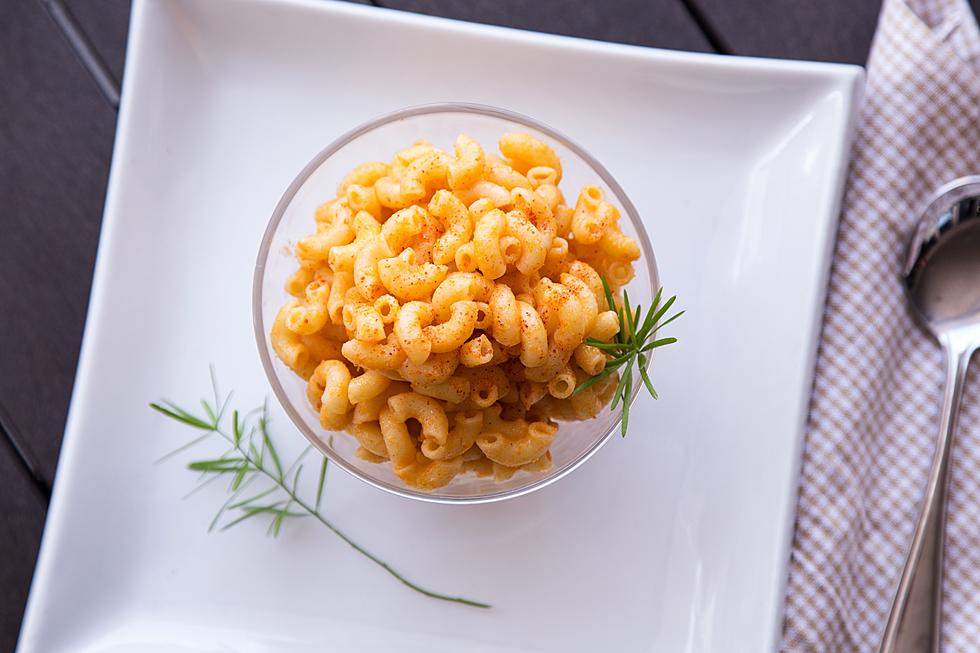 Eastern Iowa's Mac & Cheese Festival Will Return This Spring
Hermes Rivera, Unsplash
Things are about to get CHEESY this May! Just yesterday (March 16th), Mac & Cheese Fest Dubuque announced the 2023 date for their annual event.
We have quite a few food festivals here in the state of Iowa, but none are cheesier than Mac & Cheese Fest Dubuque. The official event page promises to unite foodies and craft beer-lovers "to taste more than 20 varieties of mac & cheese paired with over 50 craft beers." In addition to all the food and drinks, Mac & Cheese Fest Dubuque will also have live music and serve as a fundraiser for the University of Iowa Hospitals NICU and the Rauen Family Foundation.
We don't yet know what restaurants and breweries will be at this year's festival, but the big winners at 2022 Mac & Cheese Fest winners were J & D Catering & Sweets with the Golden Noodle Award and Big Grove Brewery with the Best Brewery Award. You can check out the photo of J & D Catering's winning Philly Cheese Steak Mac & Cheese below! Some of the other honorees include Downtown BBQ, Flatted Fifth Blues & BBQ, River Rock Kitchen & Tap, and the University of Dubuque. Last year's event ended up raising $34,120 for charity!
Mac & Cheese Fest 2023 will take place at the Grand River Conference Center on Thursday, May 4th from 6 p.m. to 8 p.m. Tickets will officially go on sale on Friday, March 24th at 12 p.m., and they typically end up selling out, so it's best to get yours early! You can purchase them online HERE.
Courtlin's Favorite Mac & Cheese in the Corridor
When it comes to mac & cheese, I eat a LOT of it! Here are some of my favorite places to order mac & cheese in the Corridor!
All the Great Local Restaurants We Ate at for Listener Lunch 2022
We had some AMAZING Listener Lunch spots in 2022! Here are all 11 restaurants that we ate at over the course of the year!