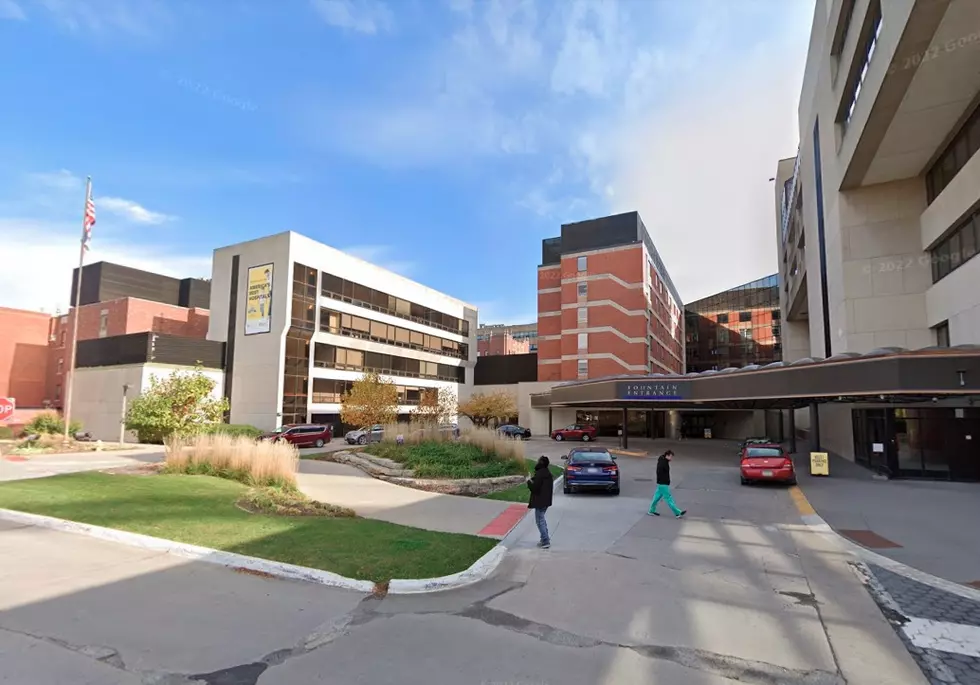 Eastern Iowa Couple Awarded Millions After The Death of Their Son
Google Maps
The state of Iowa has agreed to pay a couple from Eastern Iowa $4 million after their nearly two-year-old son died from an undiagnosed strep infection in 2018, according to the Cedar Rapids Gazette. 
The State Board of Appeals approved the $3.99 million settlement with Scott and Melissa Keating of North Liberty. The Gazette reports that the couple sued the state, U of I Children's Hospital, and its affiliated Pediatric Associates, and then in 2020 sued a U of I nurse practitioner and U of I Community Medical Services for the same incident.
The Gazette reports that the family's issues began in February of 2018 when their nearly two-year-old son Jack came down with a fever and also raspy breathing. He was seen at a U of I Quick Care in North Liberty and diagnosed with croup. He received a dose of steroids and went home. Later that night, Jack woke up with a fever of 104, so the Keatings called a U of I nurse line. The Gazette reports that the nurse told them to alternate Tylenol and Ibuprofen and to give him cold baths.
The next morning, the Keatings took their son to a U of I Associated Pediatric Associates, where a doctor diagnosed him with a fever and possible constipation, according to the Gazette. They were sent home with a liquid laxative. That night, the parents called an on-call nurse and received no new instructions. Because their son was showing no signs of improving, the Keatings took Jack to the UIHC emergency room. After being looked over by doctors in the ER, the Gazette reports that the Keatings were told that Jack's lungs looked 'great' and there was no concern for any secondary infections. Jack was diagnosed with an upper respiratory infection and sent home with ibuprofen.
The Gazette reports that not even two days later, the Keatings again called an on-call nurse because Jack was having trouble breathing. They were told to call 911 or drive to an emergency room. On their way to UIHC Jack became unresponsive. By the time they arrived, he was in full cardiac arrest. Attempts to resuscitate him were unsuccessful and Jack was pronounced dead at 6:49 a.m. on February 19th. The Gazette reports that the cause of death was 'undiagnosed Group A Strep infection.'
The Gazette reports that with this week's settlement, the Keatings released UIHC and its personnel from liability for their son's death. The agreement also stated that the payment does not equal admission of guilt.
Iowa Facts You Likely Never Knew
Iowa has a state with a rich history and many fun facts, How many of these did you already know? Test your Iowa knowledge!
15 Healthiest Counties In Iowa In 2022