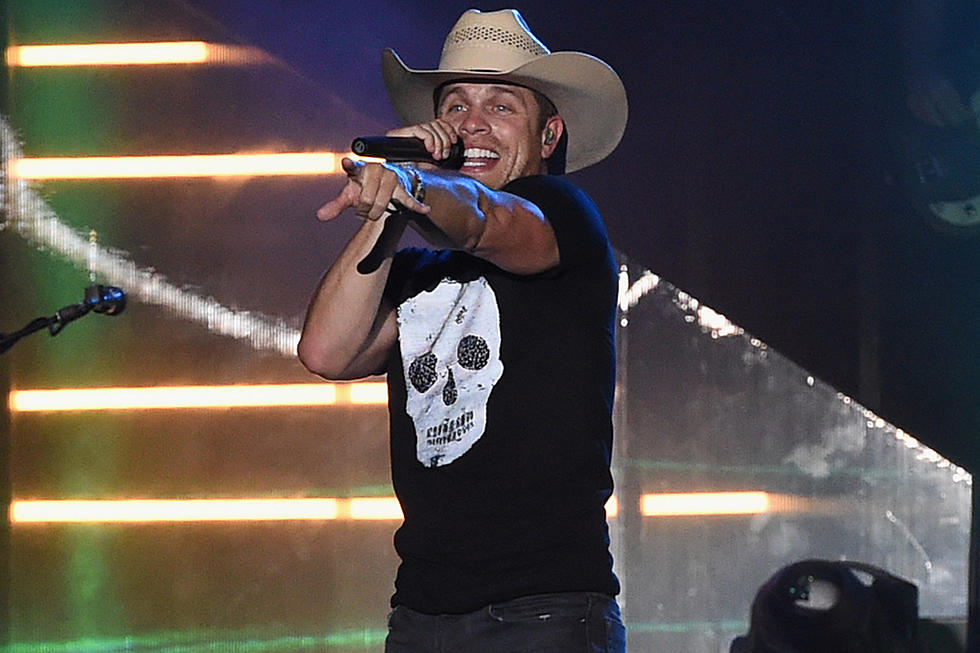 Dustin Lynch's Headlining Ride or Die Tour Is a 'Parade Lap'
Rick Diamond, Getty Images
"I would love to be right here," Lynch tells Taste of Country Nights about where he hoped he'd be in 10 years. "I had a dream of doing this. So many dreams are coming true this year, it's been huge for us."
In addition to recently scoring two No. 1 hits with "Seein' Red" and "Small Town Boy," Lynch's Ride or Die Tour marks his first headlining trek. He's bringing Michael Ray, Lanco and Ryan Hurd out on the road with him and calls the tour a celebration of all of their successes.
"I look at this as our parade lap," Lynch says. The singer will perform across the country beginning Nov. 3 and wrapping up on Dec. 17, and many of the venues offer an intimate vibe for the singers to feed off the energy from fans. "I will do a room in every city where it's set up for partying," Lynch admits.
In addition to the tour, the country star is ready for the release of his new album, Current Mood, which includes his two most recent No. 1 hits as well as "Why We Call Each Other" and  "Love Me or Leave Me Alone," which features Karen Fairchild of Little Big Town. Current Mood is set for release on Friday (Sept. 8).
Taste of Country Nights is a syndicated night show which airs on nearly 100 radio stations nationwide. Listen to highlights on iTunes or your Android device.
Listen to Dustin Lynch's Interview With Taste of Country Nights:
Dustin Lynch Is Pulling a Taylor Swift on New Album
We Promise You've Never Seen a Cover Quite Like This!