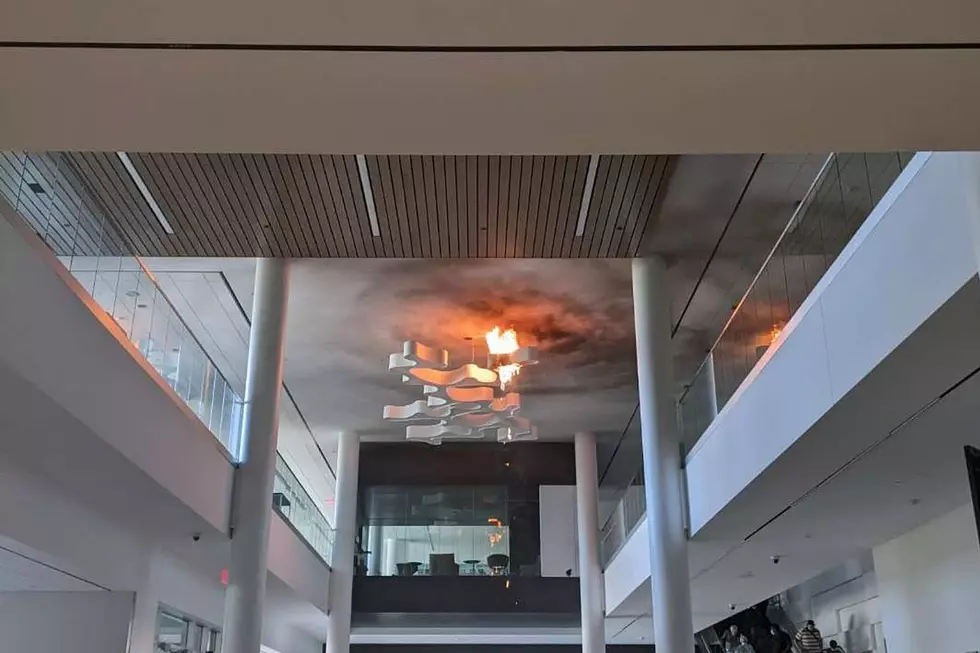 Downtown Cedar Rapids Library Reopens Over A Month After Fire
Anonymous
Although they are still finishing some minor clean-up, officials at the Cedar Rapids Public Library have been given the all-clear to reopen the downtown branch to the public after July 27 fire shut them down indefinitely.
According to their Facebook page, the fire was small and caused minimal damage, but left extensive smoke residue inside the building at 450 5th Ave. SE, in addition to a large amount of fire retardant and water from sprinklers that went off in the commons at the time of the fire.
A cleaning and restoration crew has now thoroughly cleaned the building and deemed it safe for the public to re-enter. According to the Facebook message:
Patrons will notice some continuing work on the ceiling, light fixture, and first floor directly under the light fixture where damage occurred. The library will reopen with damage still present and close at a later date for three days to complete final restoration after investigations have concluded. There is no date for that future closure at this time. The Fourth Avenue door will remain closed at this time, but patrons may access the library through the Fifth Avenue and Skywalk entrances
While the library is reopening as of September 1, it will again close temporarily for the Labor Day holiday September 4-5. That applies to both the downtown location and the Ladd Library at 3750 Williams Blvd. SW. The temporary cooling and computer center that had been arranged at the Madge Phillips Center will close at 4 p.m. on September 1 for staff to transition resources back to the library.
Did You Know These Famous People Were From Iowa?
How Well Do You Know Cedar Rapids?