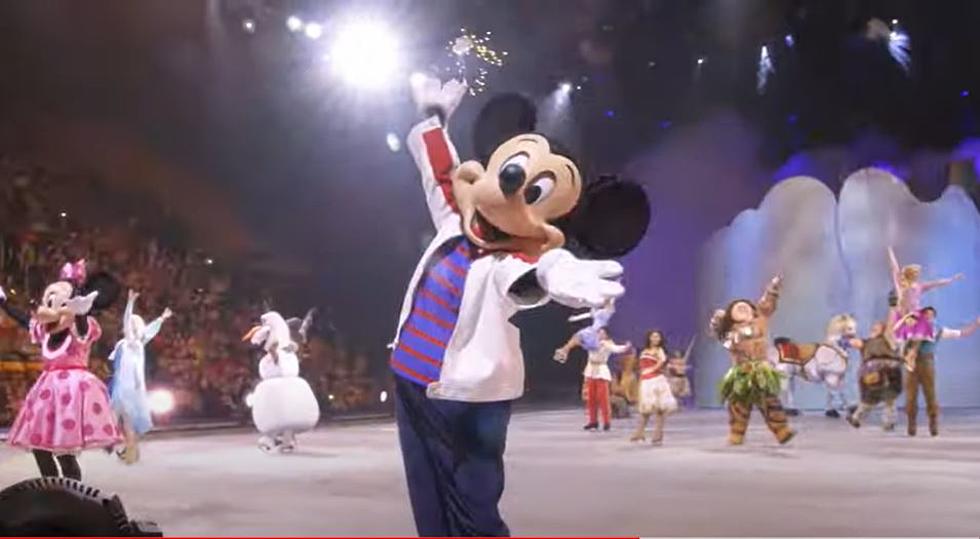 KHAK is Sending Your Family to Disney on Ice in Coralville
Disney On Ice YouTube
Disney on Ice is coming to eastern Iowa and we want to send you and your family to the show!
Winter can be tough as parents are trying to find things to do with their kiddos that don't involve playing outside. If you're looking for some family fun, we've got just the thing.
Disney on Ice "Into The Magic" is coming to the Xtream Arena in Coralville on Thursday, March 3 through Sunday, March 6. You'll get to see some of your favorite Disney characters and stories come to life through world-class ice skating. It's a spectacle that the entire family will enjoy. To celebrate this exciting show we're giving away some tickets. You can enter to win a 6-pack of tickets to Disney on Ice "Into The Magic" in Coralville.
Entering to win is simple, just download the free 98.1 KHAK app, the fill out the quick and easy form below. That's it! You have through Sunday, February 13 to enter. All winners will also receive a Disney prize pack that includes an Olaf mask, plush Mickey toy, and more!
*Tickets are for the Thursday, March 3, 7 p.m. show
Get your Mickey ears ready because you and your family could be on your way to Disney On Ice "Into the Magic!"
Xtream Arena and GreenState Family Fieldhouse
Photos of the new Xtream Arena in Coralville, Iowa.
Toby Keith at Xtream Arena in Coralville
The first concert at the new arena, on October 14, 2021, was definitely a memorable one thanks to the country superstar and legend.