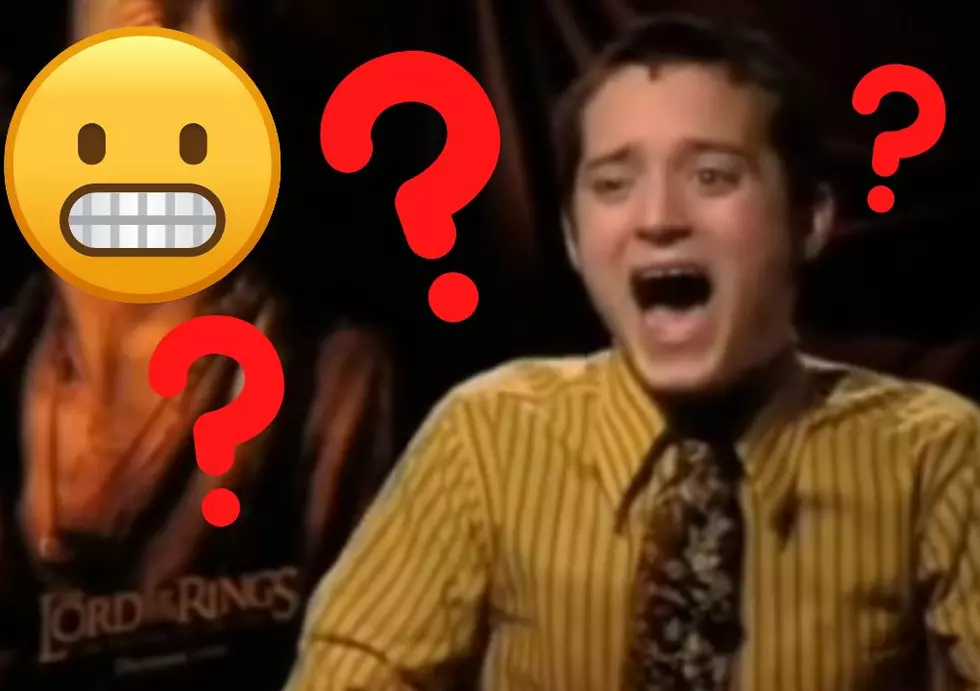 Cringy Interview of Iowa Native Elijah Wood Goes Viral AGAIN
KM/Jonah Pedro via Tik Tok
An interview from nearly two decades ago featuring an Iowa favorite actor is resurfacing. Thanks to Tik Tok it's getting a bit of a musical remix.
Wood was in New York City at the time and the rest of the cast was in Berlin. So, someone thought it would be a great idea to try to make the Cedar Rapids native think he was stuck in possibly the worst interview of all time. This created the perfect setup for a hilarious (and INCREDIBLY cringy) prank.
This interview clip was actually a hidden Easter Egg from the extended version of 'The Return of the King' on DVD. The prank interview is spearheaded by Wood's co-star Dominic Monaghan, who played the role of Meriadoc Brandybuck in the Lord of the Rings trilogy.
Wood and Monaghan are set up on opposite sides of the world during the press tour to promote 'Return of the King.' The team decided to mess with Elijah and have Dominic pretend to be an out-of-touch German interviewer. Since this interview was being done via satellite, they were able to get away with it.
Over the course of this nearly TEN MINUTE interview, the British actor asks Wood stranger and stranger questions.
Some of the best ones have been captured in a remixed musical version on the video-sharing app Tik Tok. A creator on the app that goes by the name of Jonah Pedro creates hilarious music edits of viral sounds.
Due to his masterful editing, this interview is once again circulating all across the internet...so thank you Jonah. You're doing the Lord's work.
My favorite is the one where Elijah is asked about whether or not he wears wigs while shooting/in photo shoots. You can check out the edits down below!
https://www.tiktok.com/@jonahpedro/video/7153616742344920322
https://www.tiktok.com/@jonahpedro/video/7155480418395999490
You can also watch the full original interview down below! It still holds up all these years later.
https://youtu.be/IfhMILe8C84
Ashton Kutcher's Childhood Home in Homestead, Iowa
The well-known actor hails from Iowa. Ashton Kutcher was born in Cedar Rapids and spent his formative years in Homestead. The later is where he helped his step-dad build this space nearly 30 years ago. In 2015, Ashton decided to give his mom the surprise of her life when he redid their basement space.
Hilarious Iowa DOT Signs
Anyone else share a sense of humor with a state's Department of Transportation? Just me? Well, every Monday the Iowa Department of Transportation puts up a sometimes hilarious, sometimes straightforward message on their road signs across the state. This is called "message Monday" and Iowa DOT tries to entertain and educate drivers through these signs. Here are just a few of our favorites.