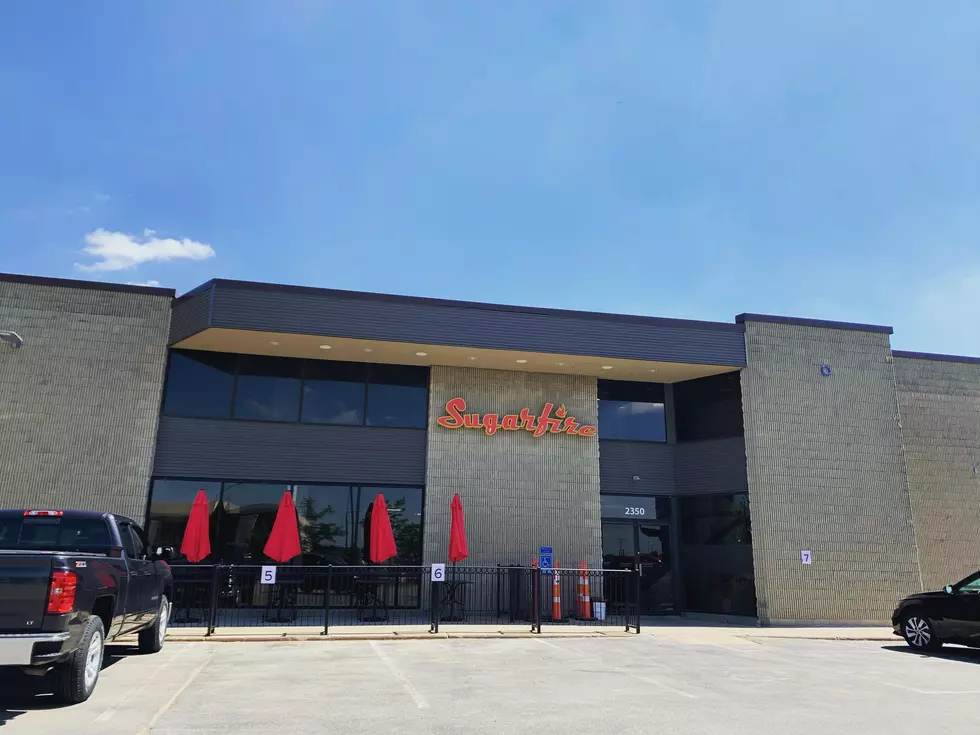 Courtlin Tried Cedar Rapids' Newest Restaurant Yesterday [PHOTOS]
Courtlin
If you're a fan of BBQ, you're going to LOVE Sugarfire Smoke House!
Back in February, it was announced that Sugarfire Smoke House would be opening its first Iowa location right here in Cedar Rapids. Sugarfire is a popular BBQ chain that was started in St. Louis, Missouri back in 2012. They currently have 15 open locations, with Cedar Rapids being the newest of the bunch.
The Cedar Rapids Sugarfire Smoke House is located at 2350 Edgewood Road SW in the former F&M Bank Building. Just a few short days ago, the restaurant announced they would be opening on Wednesday, June 17th at 11 a.m. I was thrilled when I heard the news, because a radio friend of mine in St. Louis reached out to me in February to tell me how amazing the food is. I knew I was going to have to try it ASAP.
Yesterday at around 10:45 a.m., I left the radio station and headed to Sugarfire. The restaurant was only open via the drive-thru, so I figured it would be better to get there as early as possible. I was 100% correct.
When I arrived, there were probably around 7 cars in front of me. The wait for my food was about an hour long, but it was SO worth it! One of the restaurant owners was greeting customers in the parking lot and handing out paper menus. We talked for a bit and she was super sweet. The man at the drive-thru was also very friendly.
There are a lot of menu items that I wanted to try, but the Brisket Cheesesteak was at the top of my list. I ate EVERY. SINGLE. BITE. I ordered fries as my side, but I noticed that the drive-thru menu board also offered mac & cheese. Who am I to say no to mac & cheese?! So, I paid for an extra side. Unfortunately, when I got home I realized I didn't get my fries. I reached out to the restaurant on Instagram and they immediately offered to make it right. These kinds of things happen on day one of a restaurant opening, so it's nothing to get upset over. I can't wait to head back and try the fries, though!
The restaurant's official Facebook page had an update after its first day of business. The post reads:
"You guys SHOWED UP. Wow. We are just in awe of our first day because of you!
It was fun. It was hard. It was so wonderful to connect with you even in the craziness. It was frustrating (OH, TECHNOLOGY!). It was pretty much a nuthouse the entire day. It was so much more than we could have expected!
Thank you to each of you who showed amazing patience with our lines, our learning curve, and busy phone lines."
The post adds that they are opening up the restaurant for walk-in to-go orders, but that the dining room will remain closed. And, instead of taking phone orders, they are asking customers to order online HERE, especially if you have a large order. Otherwise, the drive-thru will remain open!
Sugarfire Grill is open from 11 a.m. to 9 p.m. (or until they sell out). Here are some pictures from my visit yesterday: