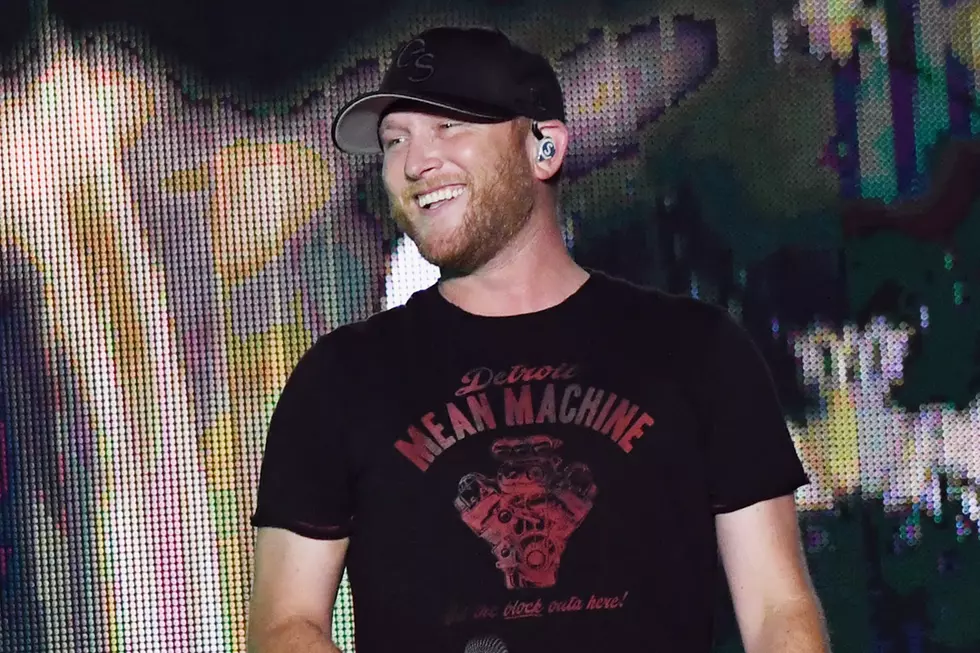 Yes, Cole Swindell Has Called His 'Dad's Old Number'
Rick Diamond, Getty Images
A song called "Dad's Old Number" is likely to be the song from Cole Swindell's new All of It album that affects people most. He didn't write the song, but he says he's lived it.
Talking to Taste of Country Nights, Swindell recalls how Jessi Alexander ("I Drive Your Truck") and Chase McGill ("Break Up In the End") wrote "Dad's Old Number" on the singer's bus, with him in mind. At first he wanted to get in on the co-write, but was glad he stood back and watched instead.
"It was one of those moments where I just knew I wasn't supposed to be a part of that song," Swindell tells Taste of Country Nights. "I couldn't have changed one word that made it any more perfect."
"Sorry about the one-ring hangups, early morning, late night wake-ups / It was just me, in case you're wondering / You've got dad's old number," Swindell sings at the chorus of the song.
The singer's real-life father died in 2013 when a truck he was working on overturned on him. Cole turned that memory into his biggest hit to date, "You Should Be Here" from a 2016 album of the same name.
Swindell admits he's called his dad's old number, but the experience is more along the line of a one-ring-and-hang-up kind of call. Labor Day will mark five years since William Keith Swindell died.
All of It is Swindell's third studio album and includes "Break Up In the End" as well as plenty of feel-good songs like "Sounded Good Last Night" — a song he promises he's lived on more than one occasion. The album hit stores and digital retailers on Aug. 17.
Taste of Country Nights is a syndicated night show which airs on nearly 100 radio stations nationwide. Listen to highlights on iTunes or your Android device.
Listen to Cole Swindell's Interview With Taste of Country Nights:
Cole Swindell Freaked When This Celeb Followed Him!: