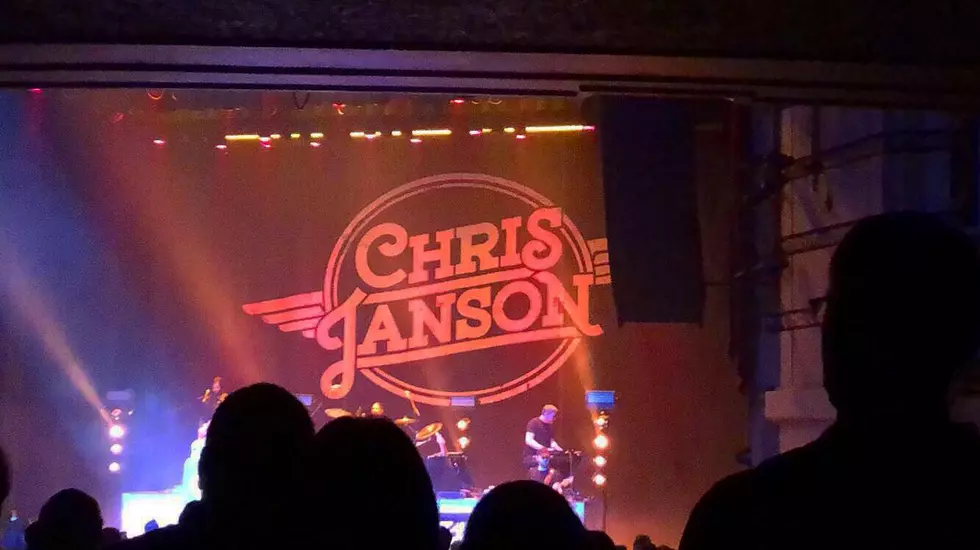 Chris Janson Brings Two Adorable Girls On Stage in Iowa [WATCH]
Courtlin
Saturday night was a wonderful night! All of us here at KHAK went to go see Chris Janson at the Paramount Theatre in Cedar Rapids, and it was the absolute perfect way to kick off our 2019 concert lineup.
Until this past weekend, I had only seen Chris Janson live once before, and that was when he opened for Brett Eldredge at the Iowa State Fair a few years back. I remember being really impressed by his performance, especially since he only had one radio hit at the time. When he's on stage, you can tell he is a genuinely good guy. Not only is he humble and incredibly grateful for the audience (especially us here in Iowa), but he also puts 120% into his performances. His energy is contagious, and I think that's why I haven't seen a SINGLE negative review of the concert!
One of my favorite moments of the night was when he brought two adorable little girls up onto the stage during his song "Fix a Drink." He explained that the girls have come to multiple shows of his, so he wanted them to come up and sing with him. Donned in their homemade "I <3 Chris Janson" shirts, the two cuties did just that. Here's a video from the evening, as posted by the Paramount Theatre on Facebook:
What was your favorite moment from the show? Share your thoughts in the comments!