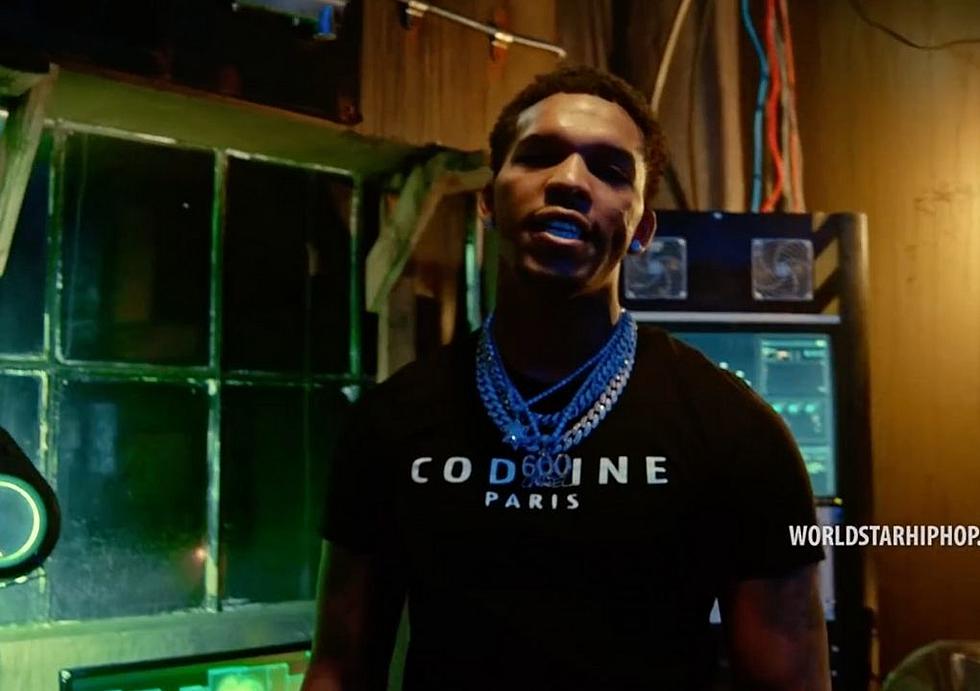 Chicago Rapper Behind Bars In Iowa
WORLDSTARHIPHOP
A Chicago rapper was arrested in the Hawkeye State.
In early December, a Chicago rapper was arrested and taken to a county jail in Iowa. The artist known as 600Breezy was booked for the Polk County jail on Friday, December 3rd, according to HipHopDX.
According to officials, 600Breezy was taken into custody due to a parole violation.
The Chicago-based artist's birth name is Antonio Valentino King.
King is currently being held without bail in the Polk County jail. He was arrested in Alabama just a few weeks ago on a fugitive from justice charge due to his failure to appear in court for another offense, according to officials. 
King was originally arrested in 2012 for a crack possession charge and was sentenced to a ten-year prison sentence in 2017 for violating the terms of probation for the aforementioned charge.
The 30-year-old rapper has released several mixtapes over his career. Two of his most popular tracks are "Don't Get Smoked" and "24 Bars." 
In September of this year, King made a social media post claiming that he wanted to turn over a new leaf. According to the website HipHopDX, earlier this year the rapper claimed he was 7 months clean. 
"No Lean No Pills No hard drugs at all. 6'5 240 pounds, Gym 3-4 times a week. Take care of yourself, don't shorten your life span following trends."
We will continue to keep you up to date with the latest on this story and what the rapper is up to as it develops.
To stay up to date on celebrity news and all of the goings-on in the area, make sure to download the station app and follow along with us on social media.
Children of the Corn House Is In Iowa
One of the most terrifying movies of the 20th century was shot right here in the Hawkeye State. The 1984 film 'Children of the Corn' based off of Stephen King's novel of the same name had several shooting locations in Hornick. One of them was Job and Sarah's house.
See Inside Roseanne Barr's Eldon Mansion
Roseanne Barr was set to make a home in Iowa. She and her then-husband Tom Arnold were in the midst of building a mansion in Eldon. It was put on hold when the couple eventually split up. This left a beautiful, unfinished, and kind of spooky mansion behind.