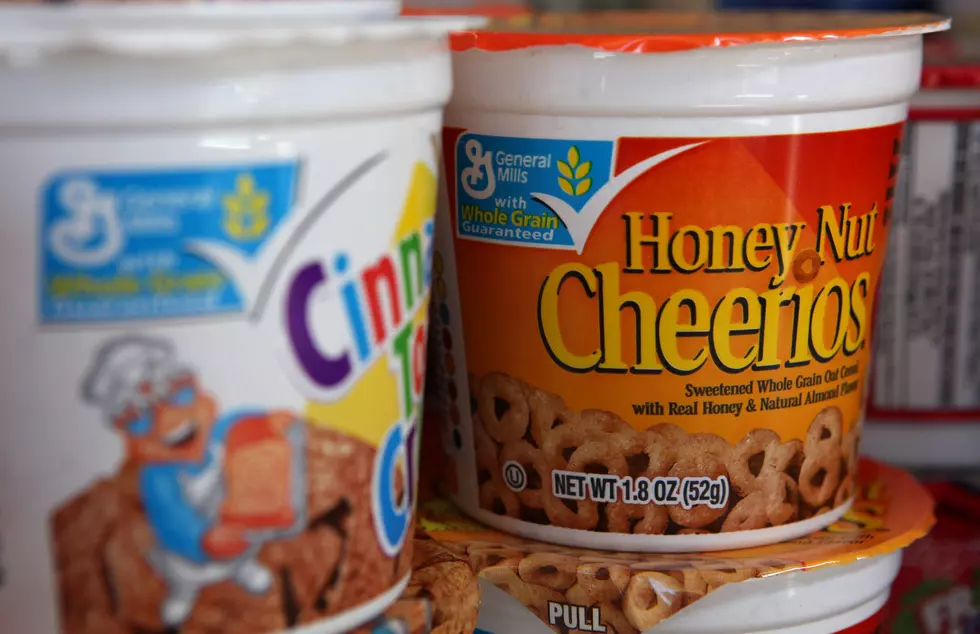 Cereal Scented Candles Make Your Home Smell Like Breakfast
Getty Images
Part of the enjoyment of our favorite foods is the smell. Some of these scents have been captured in limited edition candles sold in hard-to-find stores. But the folks at General Mills are so confident that you'll love their new cereal candles that Food and Wine report that they'll be available at one of the nation's largest retail stores!
Now available at a Target store near you are cereal scented candles from General Mills. Some of your favorite breakfast cereals will be featured including Cinnamon Toast Crunch, Lucky Charms, Trix, Cocoa Puffs, and Honey Nut Cheerios. Food and Wine reports that there are 23 candles available for purchase, including online. Candle sizes range from 4-ounce candles in tiny creamer jars to larger 11, 12, and 13.5-ounce candles. Prices range from $5 up to $10.
Officials with General Mills say the new candles are the perfect accessory for cereal lovers. I say not just cereal and candle lovers, but for anyone that wants to connect with a smell and memory of their childhood! Having a rough day at work? Then head home and light up your Cocoa Puffs candle and head back to a simpler time, when all you worried about was drinking the chocolate milk when your cereal was gone!
These cereal-scented candles are bound to fly off the shelves fast, so head to Target and get your favorite flavor...I mean scent, before it's gone!
Great Breakfast/Brunch Spots in Eastern Iowa
Breakfast is the most important meal of the day! Here are some of my favorite breakfast joints in Eastern Iowa!
30 Cool Outdoor Patios to Dine On This Summer Around the Corridor
Now that spring is here, patio season is right around the corner! With the help of Eastern Iowans in the
Deetz - Let's Support Local!
Facebook group, I put together a list of 30 awesome patios in the area where you can dine and/or drink when the weather gets warmer. Here are some of the popular places!