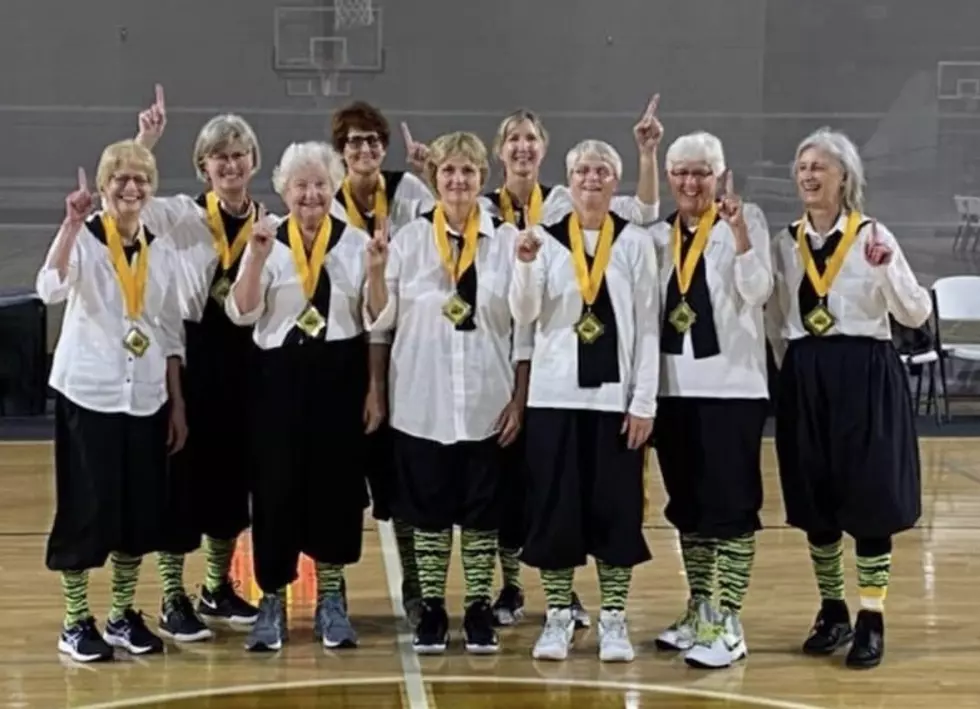 Cedar Rapids Team Wins Granny Basketball National Championship
via GrannyBasketball.com
In this day and age we live in, many times the purity of sports is lost. It becomes buried by money and by the egos of athletes. We forget why we started playing sports in the first place. Because it was great exercise and because it was FUN! Perhaps no sports league celebrates the history of its sport and has fun more than the Granny Basketball League. And the champion of this league is right here from Cedar Rapids!
The league was formed back in the mid-2000s and the league has kept growing. According to GrannyBasketball.com, there are now 40 teams in 9 states with more than 450 women participating. Iowa alone has 15 teams! The league held its first national tournament in 2008 and the most recent national tournament happened in Kansas City and a team from Cedar Rapids took home the gold!
KCRG reports that the Cedar Rapids Sizzlers won all six games they played during the national tournament held July 30th and 31st. The tournament featured 20 teams from Iowa, Missouri, Kansas, Oklahoma, Texas, and Louisiana. The Sizzlers also won the national title back in 2019. The Late Bloomers of Norway, Iowa lost in the third place game.
So who can join a Granny Basketball team? Women must be 50 years of age or older to join a team. They also have to wear uniforms straight out of the 1920s. We're talking bloomers, middy blouses, and knee-high stockings. No bare legs or arms are allowed and doing so is called a 'flesh' foul. Did we also mention there is no running or jumping? You can check all the league rules HERE.
Iowa Facts You Likely Never Knew
Iowa has a state with a rich history and many fun facts, How many of these did you already know? Test your Iowa knowledge!
Can You Ace the Surprisingly Difficult Iowa Drivers Test?
It's not that hard, right? You know the answers.