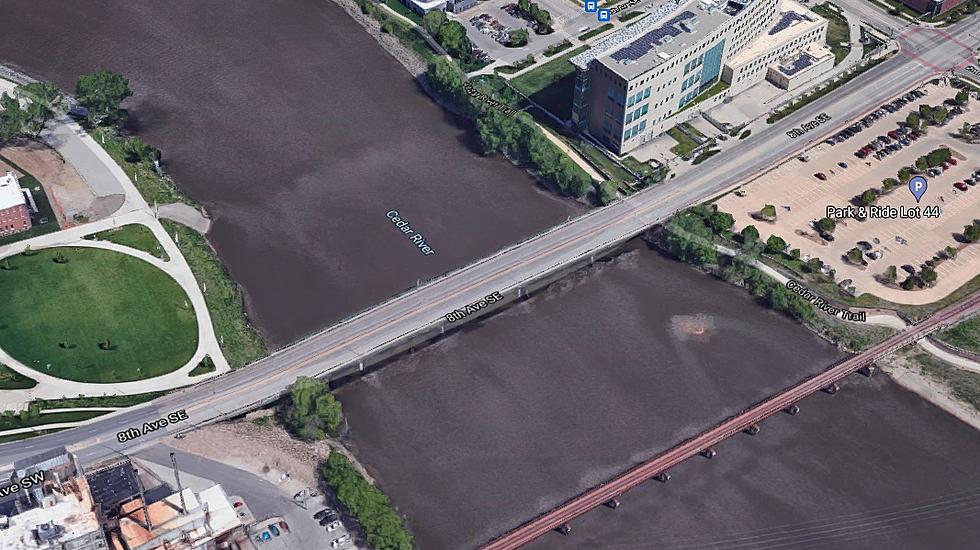 Cedar Rapids Looking to Replace the 8th Avenue Bridge
Google Maps
For just a moment, flash back to the flood of 2008. The high waters of the Cedar River made it impossible to get around Cedar Rapids. All the bridges across the river were covered in water. I-380 was the only way to get from one side of town to the other. In 2016, flood waters rose again. Bridges had to be shut down because water was just feet away from the roadway. The city of Cedar Rapids needs a roadway that can stay open in case of high water levels. That is where the 8th Ave. bridge comes in to play.
KWWL reports that the city of Cedar Rapids would like to replace the 8th Ave. bridge with a structure that would be 15 feet higher than the current bridge. City officials say that would allow the city to keep moving during times of high flood waters. The city has officially submitted an application to the U.S. Department of Transportation's RAISE program asking for $20 million for the project.
The current 8th Ave. bridge is old. 84 years old to be exact. Built back in 1937, the bridge, according to city officials, is actually not in bad shape. There are no official structural issues, aside from some some chipped concrete and a rusted railing. KWWL reports that the current bridge has seven support beams. The proposed new bridge will only have one, which will help the river flow more easily.
The Linn County Board of Supervisors, both major hospitals, the Cedar Rapids Community School district and more are sending letters to the DOT to support the city's application.
Top 30 SW Cedar Rapids Landmarks
10 Things You've Probably Said If You're From Iowa