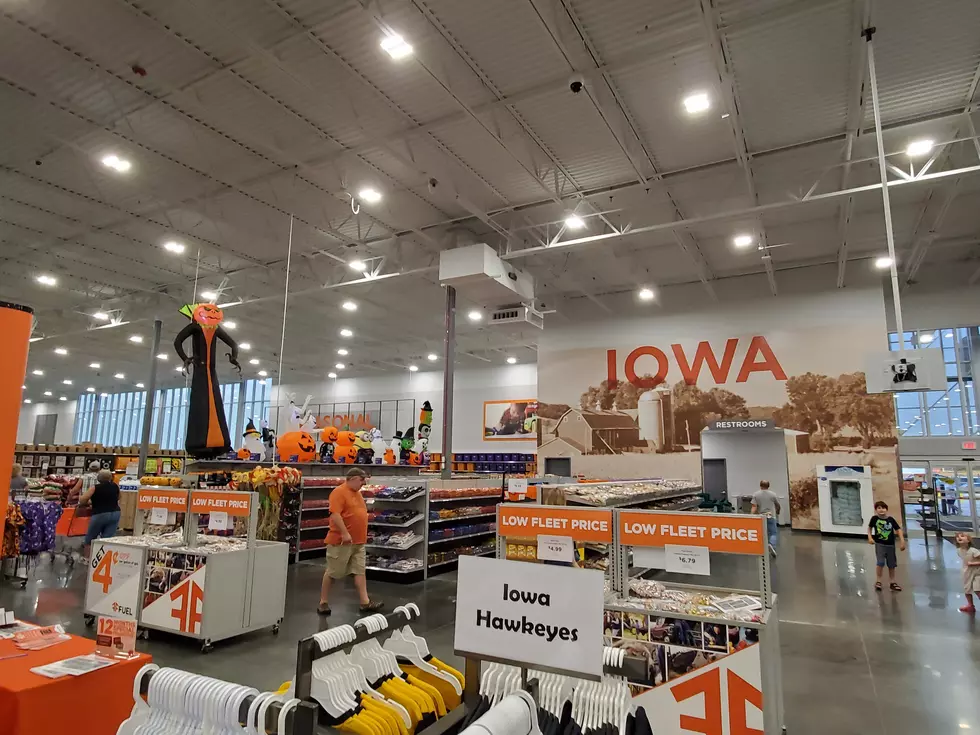 Cedar Rapids Fleet Farm May Require a GPS [PHOTOS]
Bob James
If you've driven by during construction of the new Cedar Rapids Fleet Farm store over the last few months and thought the building looked immense, you were right. Last night when Julie and I stepped inside the new store at Highway 100 and Edgewood Road for the first time and I realized just how big it is. I'm only kidding about needing a GPS to navigate it, but don't stop by thinking you'll only be there 15 minutes. You'll need much more time than that to explore this new store that seems to have everything.
We got a store map when I walked in the door. The light-colored area at the bottom of the map is the entrance. Also, the orange dots all represent Outside Pickup Ticket Kiosks.
Kids are going to absolutely love the horse statue inside the store.
I've never seen so many fishing rods in one place and they have ice fishing huts at the ready too.
Need a deer stand? They've got you covered.
The pet department is a big one. I've never seen so many cat trees and pet beds in one location.
There's even a little bit of furniture.
We needed a couple grocery items and were able to get those too.
There's a nice selection of Iowa and Iowa State merchandise and of course plenty of clothing for both men and women for indoors and out.
The seasonal section has plenty of Halloween items. It leads right into Toyland, with a whole lot of items that will end up as Christmas gifts this winter.
After one trip inside Fleet Farm the saying "If they don't have you, you don't need it" totally makes sense to me.