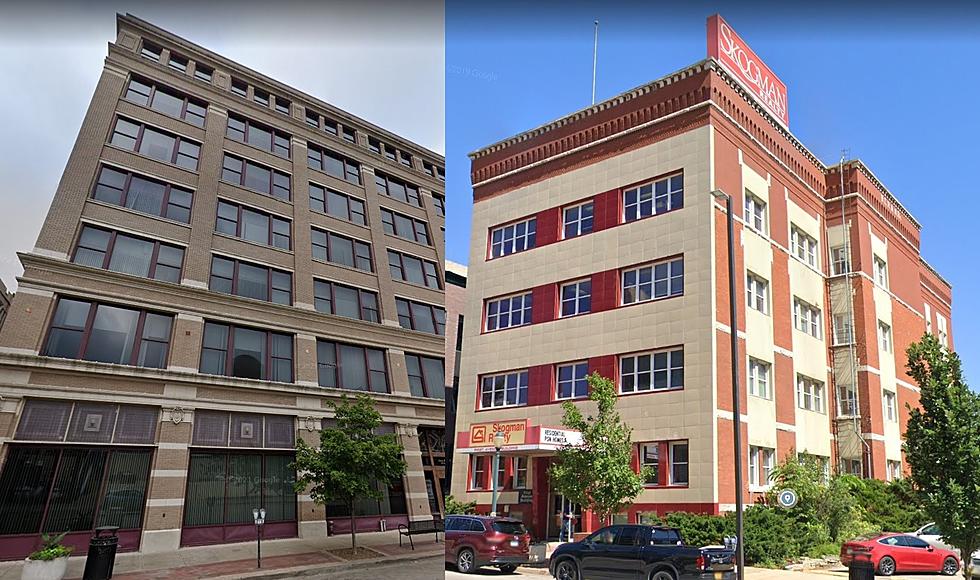 Cedar Rapids Developer Gets $1.5M for Downtown Building Transformations
Google Maps
The State of Iowa has awarded a Cedar Rapids developer $1.5 million toward the conversion of a pair of downtown buildings.
The Cedar Rapids Metro Economic Alliance announced Friday afternoon that developer Steve Emerson was awarded $750,000 in redevelopment tax credits for the Iowa Building, which is located at the corner of 4th Avenue and 3rd Street S.E. Emerson plans to convert the upper floors of the 7-story building into housing units. Completed in 1914, the Iowa Building is on the National Register of Historic Places. The building is an Iowa Grayfield site, qualifying it for the tax credits.
*According to the Cedar Rapids Metro Economic Alliance, "Grayfield sites are abandoned properties that are vacant, blighted, obsolete or otherwise underutilized with some infrastructure in place; usually the property's current use is outdated."
Emerson will also receive $750,000 in tax credits for the former Skogman Realty headquarters at 411 1st Avenue S.E. That building is being converted into housing units, which will be known as the Palmer Building housing development. Combined, the projects will add a total of 84 housing units to downtown.
In the news release, Emerson said
We are grateful that the state chose the Palmer and Iowa buildings for the Brownfield/Grayfield program. Revitalizing and repurposing buildings is a costly endeavor and would not be possible without help from state programs like these to fill construction cost gaps. We are excited and hopeful that our projects will increase the foot traffic in downtown Cedar Rapids and help our downtown businesses thrive.
The executive director of the Cedar Rapids Metro Economic Alliance, Doug Neumann, says the incentives from the State of Iowa will result in $21 million in construction and development for Cedar Rapids, which will result in additional downtown housing.
The State of Iowa provided a total of $15 million in tax credits around the state of Iowa.
The 10 Highest-Rated Restaurants in Cedar Rapids
Great Breakfast/Brunch Spots in Eastern Iowa