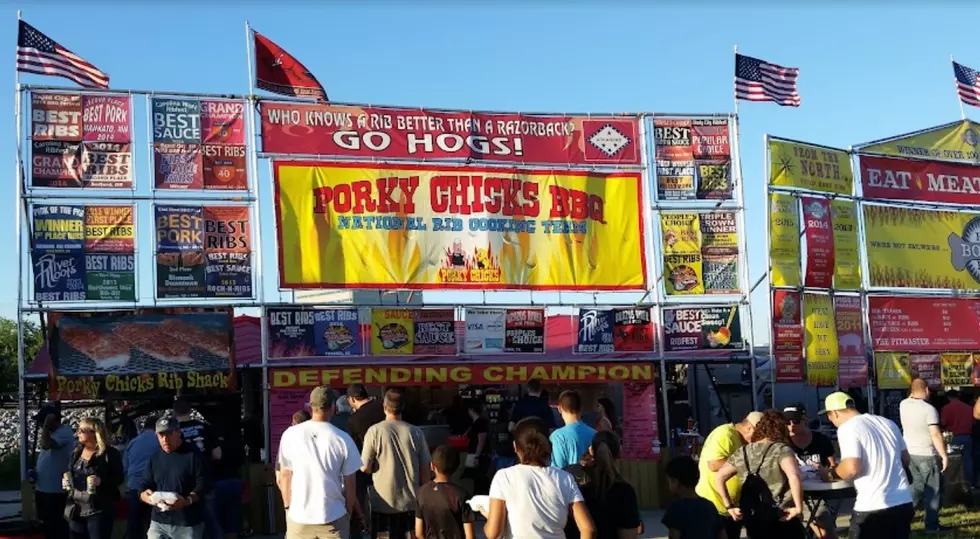 Cedar Rapids BBQ Roundup Canceled Again–The Solution Is Obvious [OPINION]
Google Maps
After being canceled in 2020 due to the Coronavirus pandemic, the once-popular Cedar Rapids Barbecue Roundup returned last summer--rebranded simply as "The Roundup"--and it was basically a massive dud.
Only two national vendors took part and while it had a solid entertainment lineup featuring several '70s and '80s acts, including local favorites Surf Zombies, as well as Pure Prairie League, Orleans, Men Without Hats, and Naked Eyes (who had to step in after A Flock of Seagulls bowed out) it just wasn't enough to return the event to its former glory.
The two national vendors, according to KCRG, were Porky Chicks Barbecue and Blazin' Bronco. The latter reported having difficulty obtaining products for the event then. If that was a real problem a year ago--fast forward to 2022 when it's only gotten worse. You can imagine the trouble they might face this year.
VenuWorks, who according to KCRG says they are simply putting the event on "pause" this year, hope to give it another try in the future. But, have the struggles they've experienced the last two years and beyond renewed the longstanding outcry of many in the community to finally make this thing local again?
Food and supply shortages are a widespread issue this year, so you can forgive that to a degree. Better to not hold the event rather than have the vendors run out of product in the middle of it. But, ask almost any patron of the event over the last several years, the prices those national vendors have charged have been nothing short of outrageous. And that's after you pay just to get in.
On the other hand, barbecue as a dining option is continuing to grow and take hold here in Eastern Iowa and across the state, making it a great chance to showcase those homegrown vendors who would likely love to be invited. We might even balk a little less at the price to support local.
What there is no shortage of is local music talent. You can easily find any number of area bands to fill a couple of nights on a summer weekend. Even on a national level, as we mentioned, most of last year's lineup stayed intact.
Attendance has continued to falter, and it's no secret as to why. Would localizing the event make you want to return, or has the BBQ Roundup simply run its course? We'd love to hear from you. Send us your thoughts with a message in our free mobile app.
10 Great Restaurants Outside of CR
Dan + Shay with Gavin DeGraw at the Great Jones County Fair July 22, 2021
Photos from the Thursday night concert at the 2021 fair in Monticello.