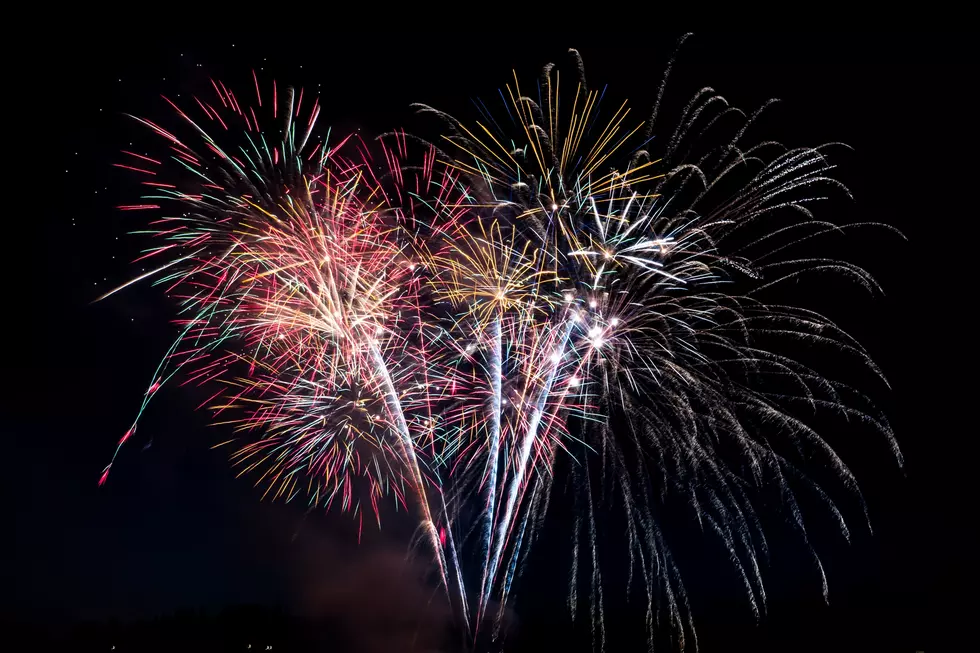 Cedar Falls is in The Process of Changing Firework Ban
Unsplash - Elisha Terada
You never seem to outgrow fireworks. Kids love watching them, teenagers love shooting them at each other, and adults love doing stupid things with them after drinking too much. 
Growing up in Minnesota we weren't allowed to set off fireworks that shot into the air. We could buy stationary ones or ones that sparkled, but we could never buy the real stuff. 
Not that we didn't try or sneak a few of these types of fireworks every now and then. In Wisconsin, you can go nuts with fireworks. Most years we'd cross over into Wisconsin, grab as many of the good fireworks as we could afford, and use them at the cabin. 
Cedar Falls is in the process of changing the city ordinance regarding not being able to use fireworks. There is a catch, it would only allow fireworks to be used on July 3rd, 4th, and 5th, according to KWWL.
Mayor Rob Green said to KWWL
"We need to make the change because the fireworks ban in cedar falls has not been effective, people are still using fireworks and there's confusion about days and times."'
There will be two more readings of the ordinance, with the next one happening on May 16th. The public is welcome and encouraged to show up and comment.
When I was a kid I didn't understand cities not allowing fireworks. It didn't make sense to me and I thought it was kind of dumb. Well, then the internet happened and I 100% understand cities that don't want to allow fireworks.
All it takes is one bad apple to make everyone look bad but I understand cities not wanting to deal with the mess, chaos, possible damage, and possible injury that come with using fireworks.
I don't want to see Cedar Falls show up in one of these videos.
**LANGUAGE WARNING There is strong language used in various parts of this video*
I love watching fireworks and using them responsibly. Here is your reminder if you are planning on using fireworks this July (or at any point) to please use them safely. You can really hurt yourself, or someone else, and can cause massive damage to property.
People have lost fingers, limbs, eyes, you name it. Any part of your body you can think of, someone has severely damaged, playing around with fireworks.
I'm all for Cedar Falls allowing fireworks around the 4th of July but I also wouldn't blame them if they didn't want to deal with all of the damage and injury that can come with them.
Homes for Sale in Cedar Falls/Waterloo Under $150,000K
If you're looking to buy your first home, buy a house to rent out, or want to fix up a place and turn it into your dream home, these houses are all under $150,000
Best Sports Bars in Eastern Iowa
Here are the best sports bars in all of Eastern Iowa