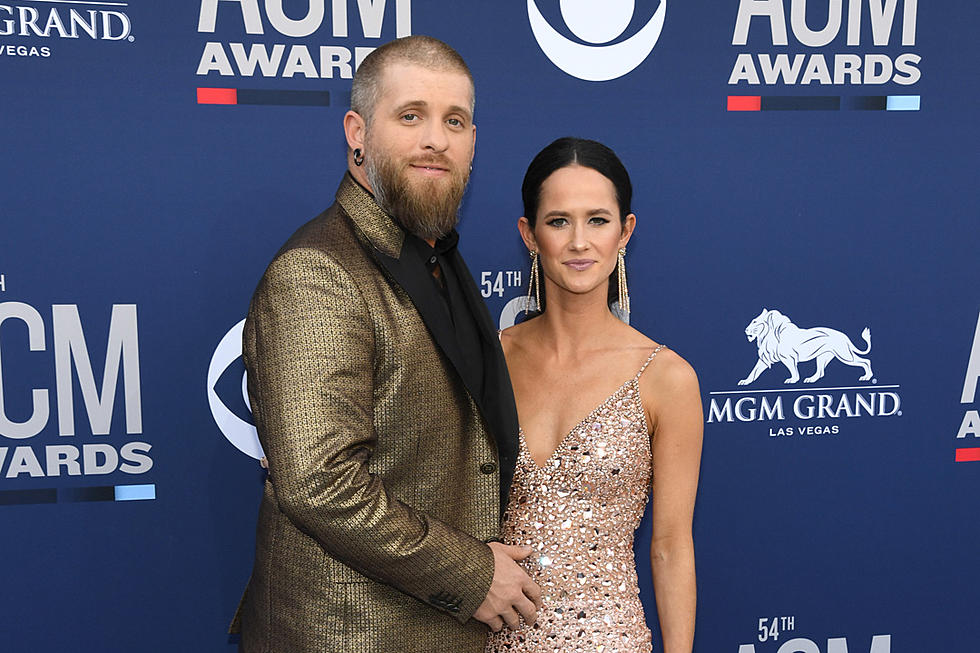 Brantley Gilbert's Son Is Already a Great Big Brother: 'It's Awesome to Watch'
Ethan Miller, Getty Images
Adjusting to life with a new sibling isn't always easy, but Brantley Gilbert says his son Barrett is wearing the title of big brother exceptionally well. The toddler, who will turn two in November, absolutely loves his younger sister Braylen, who was born in September.
"We were worried about him being jealous and all that, but he honestly just, he loves her to death and wants to hold her and is real gentle with her," Gilbert tells his record label, Big Machine Label Group. "It's just been awesome to watch."
Gilbert and his wife Amber — longtime loves who were in an on-again, off-again relationship for years before marrying in 2015 — struggled with infertility, making Barrett an extra-special blessing when he arrived in late 2017. To BMLG, Gilbert admits that being a father is "my favorite thing in the world."
"I love being a dad," he says. "[It] makes it hard to be out here on the road — makes me a little homesick and ready to see 'em now."
Before Barrett's birth, Gilbert shared that he was terrified that his and Amber's first child would be a girl (parenting a daughter would have been difficult, he said). When he learned earlier this year that their second child would be a girl, he admitted, "I already know she's gonna own me, and that's okay."
"There is nothing like [fatherhood]. And as great as you think it's going to be, it doesn't come close to how it really is," Gilbert said at the time. "To think it's happening again is wild."
Brantley Gilbert's "Man That Hung the Moon" Is a Tear-Jerker
See 18 Country Singers and the Famous Celebrities They Dated: