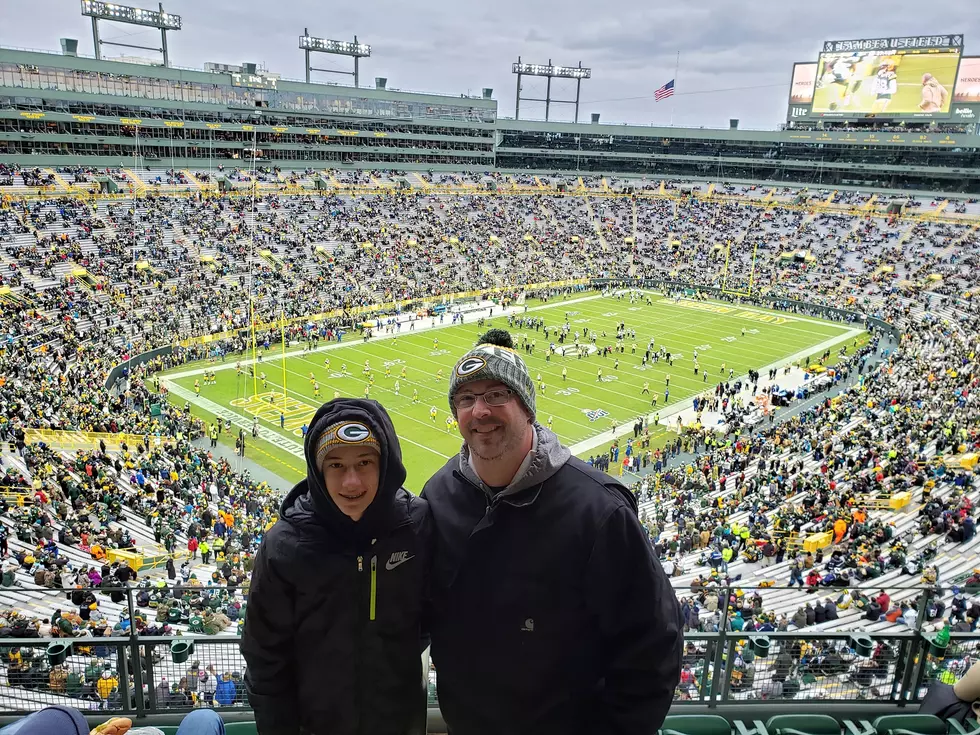 Brain Shares His Favorite Memories of Lambeau Field
Ryan Brainard
A new article from ESPN is out just in time for the NFL season. No, its not a ranking of all the teams, although they update one of those every week. Its the ranking of all 28 NFL stadiums. Now I don't need ESPN to tell me which is the best stadium in the league. I know because I've been there many times. It is, of course, Lambeau Field in Green Bay, Wisconsin.
First of all, here is how the folks at ESPN came up with their rankings. They looked at factors including atmosphere, features, traditions, tailgating, location, cost, and history. Lambeau Field came in at number one in atmosphere, tradition, and history. It came in third in features and tailgating. It really is a modern day mecca to pro football and every NFL fan should try and visit, even if you don't care for the Packers. I've had the pleasure of visiting Lambeau Field a number of times. I have many amazing memories there that I wouldn't trade for anything.
I've witnessed heartbreaking losses. I was there for the 2007 NFC Championship game when Brett Favre's last pass as a Packer was an interception in OT against the Giants. New York went on to win the game, and the Super Bowl. I've witnessed the most epic comeback in the Aaron Rodgers era. It was the 2018 season opener against the Bears. Rodgers got hurt in the first half and was feared lost for the season. He came back out after halftime, and led the Packers to a huge comeback win over Chicago. I've never head Lambeau Field, or Holly, scream so loud!
But Lambeau Field is about history. The Ice Bowl. Bart Starr. Reggie White. Brett Favre. They all walked on that very field. Getting to share that with people like Holly, and of course my son Chase, are memories I'll cherish forever. If you ever have the chance, get to Lambeau Field once. Even if there isn't a game. Take the tour. See and feel the history. You won't be disappointed.
Enter your number to get our free mobile app
Xtream Arena and GreenState Family Fieldhouse